---
Automation
40% to 60% efficiency gains
Automation Centre of Excellence
Today's customer has come to expect a smooth, streamlined experience, one that is augmented by intuitive and easy-to-use technology. This inherent customer desire coupled with ever changing demographics and preferences is propelling brands to focus on creating differentiated customer experience. Moreover, the need to comply with dynamic regulations is forcing them to introspect and relook at their operating structures.
One of the obvious ways to manage costs, increase productivity and enhance customer experience is to drive operational efficiency. Organizations are increasingly turning towards automation to optimize the business processes and re-envision opportunities to employ human capital strategically. This is where IGT's Automation Centre of Excellence plays a vital role by providing a spectrum of automation services and solutions to our customers. These services are defined within two areas of business operations.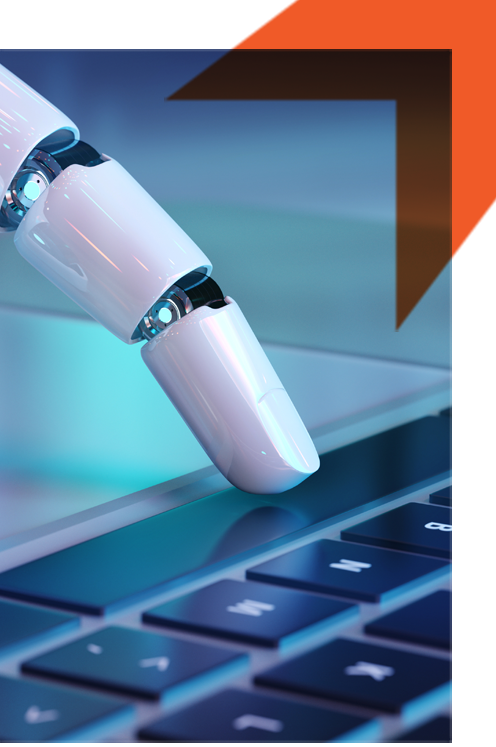 Back Office Automation through Robotic Process Automation (RPA)
IGT's RPA capabilities embrace the next wave of software robotic technology to drive business outcomes. It enables organizations with a hybrid digital workforce where tailored bots emulate human agents to orchestrate applications and execute computer-based tasks more efficiently.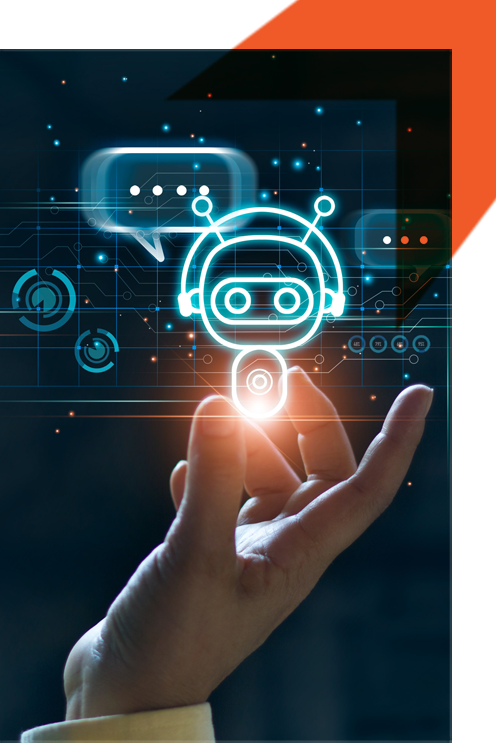 Conversational Automation through Chatbot & Voicebot
With a strong in-house digital expertise to design and deliver tailor-made chatbots, IGT has built customary conversational automation solutions for organizations that aim to cater to the growing demand of personalized and real-time customer service by leveraging Artificial Intelligence (AI) and digital technologies.
Over the years, IGT has successfully combined its experience of running Digital Contact Centers for multiple large companies along with its technology team to deliver differentiated customer experience by implementing automation solutions like Chatbots and RPAs. IGT is equipped with the right tools, partners, procedures, frameworks and experts who have experience in solving business problems thus not only bringing operational efficiencies but also enhancing end user experience. The core Automation offerings are:
---
Automation Consulting Services
Through a team of experienced travel SMEs and business consultants, IGT provides following consulting services:


Automation Maturity Assessment
Financial and Technical Feasibility
ROI and Business Case Development
Automation Centre of Excellence Roadmap
---
Custom Bot Development & Deployment
Through a team of certified Automation architects and developers, IGT is equipped to develop and deploy:
Assisted and Unassisted Bots
Hybrid Bots
Cognitive Bots
Support and Maintenance
---
Automation Testing & Monitoring
Through a team of certified Automation testers and experienced support engineers, IGT is equipped to deliver:
QA Bots for Validation
Manual Validation
Code Reviews and Corrections
Bot Performance Monitoring, Optimization & Reporting
---
Industry Solutions – Travel Bots Library
IGT has combined its deep travel domain knowledge to build ready to use and customizable "Travel bots" for faster time to market:
BSP Refund Application Management & Business Insights Bot
Hotel Rate and Contract Loading Bot
Invoice Processing & Posting to SAP – IQ Bot
Airline FAQs Conversational Bot
IROPS Rebooking Conversational Bot
Natural Language Processing (NLP)
Optical Character Recognition (OCR)
Speech Recognition & Transcription
Machine Learning

For all Automation engagements and initiatives, IGT leverages its proprietary Automation Methodology -"iTRIP", which is a blend of industry best practices and learning from multiple "consulting to commissioning" programs that have been implemented across IGT's customer base. The nine phase "iTRIP" Automation Methodology is designed to take the customers from an initial exploratory stage in their automation journey to a BAU Automation Factory Setup, there by setting up a Centre of Excellence for enterprise wide cross functional adoption.

Similarly "dWizard" is IGT's proprietary reusable asset library, which is an aggregation of reusable components created and deployed across the automation projects to exponentially speed up and streamline new deployments.
IGT has delivered automation projects to a large customer base by leveraging some of the engagement models mentioned below. However, these engagement models are flexible and can be customised to suit specific needs of customers.
Learn how IGT's Automation Centre Of Excellence(CoE) can help Airline & Hospitality contact centers reduce the impact of Covid -19
3.5M USD Savings

150k Hours Savings

100+ bots

99.9% Error Free

10+ Travel Chatbots

5k+ Travel Specific Utterances
*All product and company names/logos are trademarks™ or registered® trademarks of their respective holders. Use of them does not imply any affiliation with or endorsement by them.
Fill in your details below. Your information is safe with us.