Service
Quality Engineering And Assurance Services
Stay truly connected to customers at all times, with the combined power of AI and ML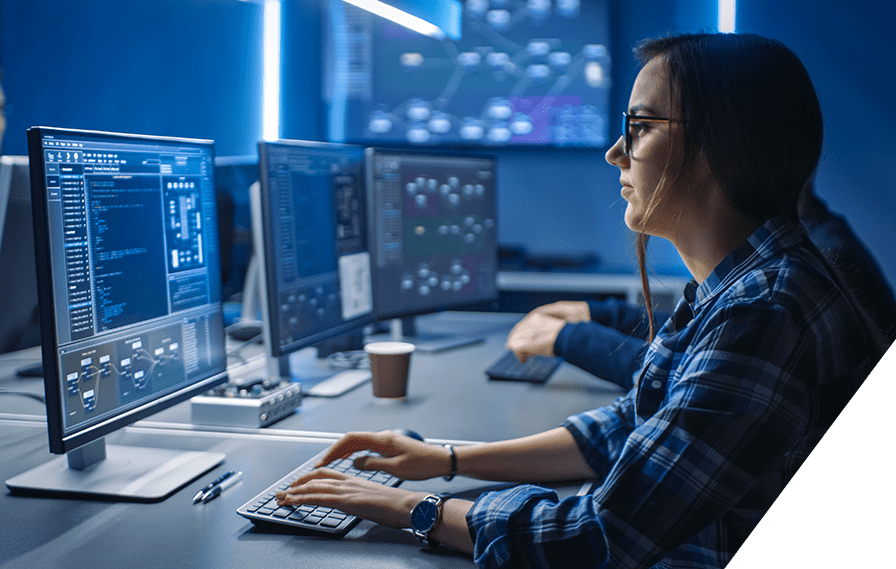 The unprecedented pace of market transitions, technological transformation and deeper penetration of disruptive technologies such as artificial intelligence, machine learning, IoT, and hyper automation has revolutionized the quality engineering scenario drastically. IGT's proprietary AI enabled QE framework provides digital assurance to the agile and DevOps world to accelerate enterprise digital transformations.
IGT collaborates with its clients to push the boundaries of what's possible with cutting-edge technologies, modern engineering practices and proprietary tools & frameworks designed to power speed, quality and productivity with an intelligence- and insights-driven approach to ensure business value is delivered. With best-in-class digital assurance capabilities, our clients have been getting benefits such as:
Delivering quality faster
DevOps enabled testing
Cost optimization
Reduced time to market
Risk mitigation
Quality improvement
Enhanced QA maturity
Great customer experience
Quality Engineering and Assurance Services and Solution
We offer our customers an array of Quality Engineering services to choose from. These range from QE consulting & advisory, test optimization, complex program testing, legacy to modernization, intelligence-enabled test automation framework to customized accelerators for expediting business and technology transformations.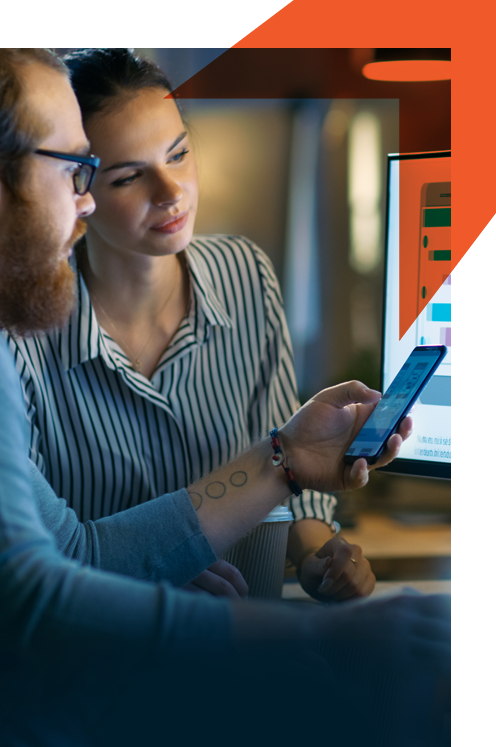 Assessing the client's current practices and devise an outcome-based approach to bring about efficiency, productivity and quality improvements, and thus strengthening the maturity of processes, teams and test organization. IGT also offers advisory services on skills, tools, processes, frameworks, assessment models and is well experienced in setting up COEs with defined KPIs. Our consultants are thought leaders in the quality engineering space and also specialize in specific business domains.
Read more
Digital Engineering - Services & Solutions
Our service offerings include consulting / advisory & delivery services to our clients to improve synergies between business & technology. We help organizations solve their toughest software development challenges, making it possible to deliver innovation faster, smarter, more efficiently, and securely. Our experienced specialists & consultants also work closely with our client's teams to support their Digital & Cloud Transformation journeys. As a part of these services, we help assess & modernize how the client organizations Engineer, Integrate, Test Release & Operate systems.
Agile Business
We help support client organizations accelerate technology deliveries to achieve faster ROI & business value. IGT works collaboratively with client teams to provide digital transformation services including Lifecycle Transformation, Coaching & Advisory services leveraging industry leading best practices including CMMi, PMI, Lean, TMMi, Agile / Scaled Agile (SAFE) TestOps. We support transformation programs across delivery methodologies including traditional Water-fall, V-Model, IT Service Management (ITIL ITSM) as well as the latest methodologies & frameworks including Agile, Scrum, Scaled Agile, TestOps, DevOps, Kanban, DevSecOps.
Customer Experience
Customer experience is the customer's perceptions and related feelings caused by the one-off and cumulative effect of interactions with a supplier organization's employees, systems, channels or products. The evolving enterprise needs and consumer behaviors demand organizations to be agile and take a design-first approach with emphasis on fast phase of execution. IGT works with our clients to deliver extraordinary experiences with services & product innovation. Our services in this area are crafted leveraging Design Thinking principles and include Design (UI / UX / CX / Service Design) as well as Customer Relation Management (CRM) services & enabling Omnichannel engagement.
Engineering & DevOps
Meeting the challenges of today's digital economy requires organizations to increase their responsiveness to business needs. For technology leaders, this means accelerating the development and maintenance of applications without sacrificing quality. In addressing the challenges of a fast-paced digital world, traditional application development methods have evolved & adopted to leverage DevOps and enterprise Agile frameworks as well as automation across the lifecycle. IGT has over 2 decades of experience working with leading global organizations across a broad spectrum of technologies. We provide flexible, cost-effective engineering services including architecture transformation & design, application development & maintenance, IT Service Management as well as managed solution delivery services.
Quality Engineering & Assurance
As enterprises look at digital technologies as a source of competitive advantage, they demand quality—at speed and scale. This means that they must rethink how they build and test applications, moving away from testing as a standalone function at far end of the development cycle to embedding quality throughout. With 20+ years of enterprise solution delivery experience across geographies, our expert professionals bring a range of diverse skills across QA, Automation, Continuous Testing, DevOps and Agile to multiple clients globally.
Cloud Computing
Cloud is becoming a vehicle for next-generation digital business, that allows organizations to leverage the scalability, flexibility & the vast integration options available to deliver cutting edge solutions. Whether it is a Cloud Shift or a Cloud First approach basis business needs, IGT works with global business organizations across their Cloud Transformation journey including advisory/planning services, optimization, multi-cloud environment managed services, cloud security management, application modernization/re-architecture strategy, hybrid & digital infrastructures, cloud optimization, cloud computing, IaaS, PaaS, SaaS and more.
Enterprise Platforms
To stay future-ready & relevant, the enterprise platforms, solutions and applications must be up-to-date, aligned to organizational objectives, and able to respond quickly to evolving market needs. However, this also means that organizations need to work with partners who understand platform & service management and have experience in delivering solutions & supporting real-time workloads. IGT has 20+ years of enterprise platform experience enabling our clients to deploy, run and modernize their IT landscapes efficiently, quickly, and cost-effectively - platforms supported include Microsoft, AWS, Google Cloud, Oracle, IBM Mainframes (System Z), Salesforce, ServiceNow & Opensource platforms such as OpenStack.
Strategy and Consulting
The digital technologies available today offer multiple opportunities to power sustainable growth by leveraging industry expertise and contextual business knowledge - this can help power solutions to align to the organization's strategic vision & help thrive amidst disruption. As digital strategy consultants to our clients, we help them identify opportunities & support across their digital transformation journey so as to shape & retain their competitive advantage. We collaborate closely with them to assess their industry and current offerings, existing technology ecosystem and gauge their competition, and create strategic solutions, either across the entire business or elements of their business and operating models.
Achieved 25% faster feature availability to end users
Improved quality and enabled reduction on maintenance effort by 30%
Fill in your details below. Your information is safe with us.