Stay truly connected to customers at all times, with the combined power of AI and ML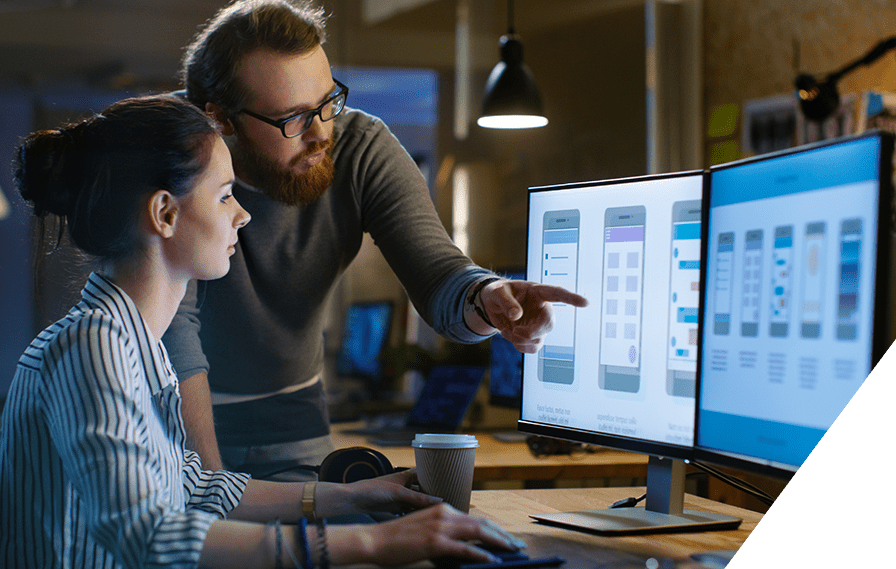 Smartphones have become the preferred channel for discovery, research, orders and post-sales activities for customers worldwide. In fact the focus has shifted from basic functions to more complex functionalities like m-commerce propelling deeper integration of mobile applications within a company's technology landscape. Mobility is shaping the way customer experiences are designed and delivered.
By combining extensive knowledge of the industry, existing mobility frameworks, and tools and technologies, IGT Mobility CoE can help accelerate mobility adoption within the organizations while minimizing costs.
IGT Offerings
IGT Mobility CoE leverages on its techno-functional expertise coupled with industry best practices and extensive experience to provide state-of-the-art mobile applications and technology solutions.
IGT's Mobility offerings are tailor-made for companies that provides anytime anywhere services to the always connected, always moving customer base.
The end-to-end solutions in the mobile segment are:
Mobility Strategy / Consulting
Mobile Application Development & Maintenance
Application Testing & Performance Analysis
Mobility Application Security
Launched a mobile application for an Indian LCC carrier
Guest experience app for leading international hotel chain
Airport resource management app for a leading travel tech company
IGT BPM Services And Solutions
IGT provides front office and back office BPM services through its Global Delivery Model from 15 locations worldwide and support in over 20 languages.
Languages Supported
English | Cantonese | Japanese | Mandarin | Korean | French | German | Arabic | Ukrainian | Spanish | Russian | Czech | Danish | Polish | Brazilian Portuguese | Dutch | Norwegian | Tagalog | Ind-Bahasa | Thai | Malay | Indian Regional | Nepali
Fill in your details below. Your information is safe with us.