The news of the COVID-19 has been a bolt from the blue. Organizations have been caught off guard, and are undergoing a test of business ability to withstand the changes the pandemic continues to bring. COVID-19 presents unique challenges for the travel industry as many countries have imposed lockdown and restrictions on flights. According to the World Economic Forum, The combination of trip cancellations and country-specific restrictions on international flights has cost the industry $880 billion.
So how is the travel industry coping with this shock? Airlines that are functioning have reduced capacity by 90% on international flights. Many have freezed their hiring as well; steps are being taken to cut costs. This extreme response that is generally expected in war like situations is making the travel industry rebuild a framework that addresses short-term triage for the situation we face, and also balances long-term planning.
While it is too early to tell how things will pan out in the future, the only way to combat the challenges is to follow a phase-wise strategy.
Phase 1 (Reaction and response) – In the initial phase, organizations were occupied in reacting and responding to the challenges that COVID-19 brought with itself. By implementing work from home, this phase resulted in companies assuring their customers of the steps they are taking to ensure business continuity.
Phase 2 (Redirection) – In this phase we see a dip in customer demand. Markets slow down and companies are focused on providing business opportunities to its existing and new customers. This is a crucial time where competition is high, as businesses reach out to new customers or other businesses.
Phase 3 (Recover) – While this phase can last a few months or quarters, business however, starts to recover and so does the economy. Overall, this phase will see new demands, and businesses must be prepared to offer new solutions to its customers.
Phase 4 (Opportunity) – The decisions taken in phase two will have an impact in phase four; there will be scope for strong investments and collaborations as companies start to rebound. The world will recover and the market will be better equipped to handle future disruptions from its learning.
The first phase is over, the impact has been acknowledged and decisions taken from now will have a long-term impact on a business. At this stage, any decision that paints a company in a corner must be avoided. Creating a multiple solution plan and having two-way options is the key. While consumers are in survival mode, their appetite for things will change. They will be more skeptical, which is why, offering new solutions and building resiliency is highly imperative at this point. The travel industry needs to maintain focus on demand simulation without compromising on customer satisfaction.
Areas that the travel industry must be equipped with post COVID-19:
The use of technology has been amplified because of COVID-19. Technology is being adopted by most businesses so they can sustain and this might even push the society towards a different future. This is the time for an organization to deploy analytics to deliver real-time information that aids in decision making. It's time to acquire and analyze data based on travel and customer sentiment so that it can be integrated with predictive and other forms of analytics to take realistic measures. Analytics will help you examine lead indicators that can help you measure your customer's comfort level and their plans of resuming travel. Analysis of a user's spending activity for example can help you build a solution plan.
A crucial learning from COVID-19 is that having a self-service capability is very important. For travel customer, having to wait in a queue for getting their queries addressed can add to the stress. With the help of conversational automation, which involves the integration of chatbots and voicebots; brands can assign large chat and call volumes and also ease the pressure off your team members.  This allows customers to cancel, refund or re-schedule their tickets or hotel stays on their own and also gives them control.
The COVID-19 pandemic has made the travel industry look at business from new angles. It's time to accommodate adjustments and even creativity if we want to make it to phase three. While the world is able to keep in touch with updates through social platforms, organizations need to take it up a notch if they want to rebuild customer confidence during phase 3 of recovery. Investing in centralized applications by using back office automation, powered by Artificial Intelligence and Machine Learning, can show significant cost benefit. Automation can help process congested back end queues and help speed up the claims and other processes.
Preparing for the future
While work from home is not new to many of us, the new way of working amidst the pandemic has given us the ability to adapt and deliver our responsibilities from our homes. Companies have restructured the way they work, thanks to technology.  It has equipped us to function in this shutdown scenario and target new customers through various online communication tools.
While we will return to good health and so will our economy, competition will intensify and new disrupters can emerge. Businesses need to keep an open mind and should be willing to infuse innovation into their ecosystem.
IGT Solutions is helping organizations get through the current scenario with its technical capabilities. With cutting edge technologies that can provide custom advanced analytics solutions, we are helping businesses transform their digital journeys at this time.
To prepare for this new way of working, brands need an operating model that can ensure business continuity and pave the way to new ideation. IGT is equipped with the right tools, partners, procedures, framework and experts that can bring operational efficiency to your business through RPA. Our technical solutions help you stay connected with your customer and optimizes business processes which can help you retain your customer's trust.
Author :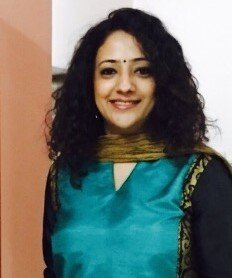 Gurmeet Oberoi is a researcher and writer of change tactics and technologies in travel and other verticals, she frequently posts across the digital ecosystem. With 9-yrs of experience in communications and marketing, Gurmeet has a passion for travel and reading among other things. She can be reached at gurmeet.oberoi@igtsolutions.azurewebsites.net