Automation has become a necessity over the decades and has augmented human activity by transferring repetitive tasks to computers. It has been creating waves of opportunities for several industries like telecommunications, manufacturing, healthcare, travel and hospitality etc. Initially, the evolution of automation was in the area of back-office through Robotic Process Automation (RPA), however, with the application of higher intelligence, chatbot technologies, also known as conversational automation has equally disrupted the way organizations operate.
Characteristics of Back office and Conversational automation
Back-office automation is a technology through which software robots or 'bots' can learn from data and apply this knowledge to resolve problems independently. It can create a spectrum of solutions with next-to-zero downtime because of its machine learning capabilities and algorithm-based solutions. While back-office automation involves the use of software bots, conversational automation, on the other hand, in simple terms, offers virtual assistance in the form of chatbots. These chatbots are smart and capable of handling specific tasks with the help of Natural Language Processing (NLP). They can understand and learn through environments, user journeys and conversations.
Primarily, automation mixed with human intelligence works in tandem towards decision making support. However, each area of automation has a unique role to play. With increasing competition in the travel industry, the challenges are not far behind. In fact, some pain points that travel industries face can be solved if automation is applied.
Let's look at those pain points and learn how automation can make them pain-less.
 Online reputation management
Customers take to social media to share their experiences and grievances. Travel brands have understood the need to maintain their online reputation and have hired digital teams to monitor their online presence. Automating daily monitoring of your social media platforms will ensure you are not caught off-guard. Travel brands can use back-office automation's ability to read and segregate information into relevant buckets based on the type of issue of the user. It also has a high degree of flexibility to search brand mentions all over the web, view multiple reviews and comments and identify best suggestions based on pre-scripted notes. By logging into one window, one can quickly personalize and respond on several platforms in minutes and take control of the online presence.
 Maintaining service standards
In an era where customers can switch brands easily, it is imperative to maintain a superior standard to retain them. Just like famous food brands follow precise measurements of ingredients which are universal to all their centers, travel brands can similarly have a rule-based system designed through automation to maintain an indubitable standard for themselves. RPA bots can emulate solutions that are consistent with every assignment and match the requirement of the job. Back-office automation can help create standard operating procedures that can help you track project progress, keeps you up-to-date with the latest data and can communicate critical milestones.
 Dealing with duplicate entries
Organizations use their online platforms such as website, social media etc. not just for brand presence but also as lead generators. It is not in our control when over-enthusiastic customers share their information several times, hoping to get a quicker response. What is in our control is using back-office automation to sift through the duplicate entries from a database and centrally apply changes to eliminate any discrepancy in interdepartmental exchanges across locations. Back-office automation works fast and leaves no room for friction, which could have been the case if done manually, thus reducing rework and maximizing profits.
 High influx of queries
For any servicing brand, online customer service channels like website chat, social media chat etc. always remain open. Many travel companies are prepared to handle a set number of queries; however, during unforeseen times, like a hike in volumes, they face a challenge in responding to the questions promptly. Missing out on your customer queries can result in losing out on business. With messaging becoming a preferred medium of customer service in many countries, conversational automation is being integrated by many brands. Because of its 24X7 availability and rapid responses, conversational chatbots can yield better customer experiences with their intelligent ability to detect keywords, changes in tone, and adjusting to a user's behaviour.
Regardless of the business type, automation can increase the accuracy of your business process. To increase business opportunities and handle multiple issues simultaneously, travel brands are broadening their horizons by recognizing the potential of automation. At IGT, we strive to take your business to the next level by understanding your business needs and developing the right automation strategy for you.
IGT's Automation Centre of Excellence offers an array of automation solutions through its RPA and conversational automation capabilities.
Our proprietary automation methodology – 'iTRIP', is designed to take the customers from an initial exploratory stage in their automation journey to a BAU Automation Factory Setup, thereby setting up a Centre of Excellence for enterprise-wide cross-functional adoption.

Travel companies must begin with the endgame in mind, aligning company goals with the right technological investments should be a priority. As the industry operations become more complex, integrating automation solutions can be a game-changer.
Read more about the methodology, processes and the engagement model that we follow to deliver automation projects to a large customer base.
Author :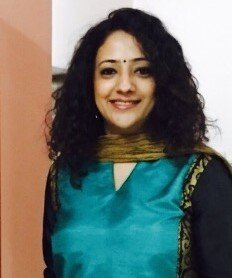 Gurmeet Oberoi is a researcher and writer of change tactics and technologies in travel and other verticals, she frequently posts across the digital ecosystem. With 9-yrs of experience in communications and marketing, Gurmeet has a passion for travel and reading among other things. She can be reached at gurmeet.oberoi@igtsolutions.azurewebsites.net