If you were told a few years ago that the technology that you see in sci-fi films would be achievable in real life, would you have believed it? Maybe, maybe not. Artificial intelligence, facial recognition, advanced computers and phones seemed like a world that only existed in Hollywood movies. Gradually technology started advancing and has reached a point today where it has enabled us to complete our daily chores, official tasks etc. without having to take part in it manually. A technology that automates any manual process with the help of customized bots is called Robotic Process Automation (RPA).
RPA can be integrated in many industries; not leaving travel far behind, RPA plays a significant role in increasing efficiency while saving time and money. Travel brands deal with large volume transactions, which puts pressure on the staff to managing too many bookings, systems and processes. One of the reasons of added pressure is the rising demands of today's tech-savvy traveler.
Travelers today want customized features during their trip planning process; like amenities, intra-city transport, local bookings etc. To meet this requirement, online platforms are turning to automation in order to serve its customer's diverse needs. When brands integrate their systems with RPA, they are not only able to provide solutions to specific needs but also make their business scalable.  To meet small and large volumes as per seasons, scalability is essential for businesses and that is possible through RPA.
Robotic Process Automation gives travel brands the potential to cater to growing demands while reducing the cost of operation and without disturbing the existing systems in place.
RPA has disrupted the Travel industry in four vital ways:
Enhanced scalability
RPA has abilities to scale up to massive demands without having to hire more resources. The potential to increase productivity, reduce operational costs, and cater to the tech-savvy customer can all be accomplished with RPA's advanced features.
Competition analysis
RPA is a smart system that can obtain competitor pricing, booking, profitability data and much more. Instead of manually delegating teams to study competitors and the way they function, large businesses can track competition data without aligning too many resources into it. RPA can also identify current trends in the market and examine the competitor's performance, and keep a watchful eye.
Streamline processing
RPA is designed to improve the security, quality, and the timeliness of the processing systems used in the travel and hospitality sectors. By processing complex information, it can also predict and suggest new destinations, services and holidays to the customers based on their travel patterns, all while decreasing the cost of transaction processing. In case of loyal customers, RPA can align data to their preferences and booking history, reducing manual work and cost.
Prioritizing customer's needs
In the age of smartphones flooded with apps that are automated to service its users, the expectations have only increased and spread to brands in other fields. Digital transformation has been a huge factor in reaching out to a wider audience geographically and assisting them online. When a staff member has to manage data online and attend to a customer standing in front of them, it only adds to their work pressure and decreases efficiency. Brands now substitute human interaction with automated bots on their online platforms, so that they can focus on the most important thing; the customer.
RPA has the ability to surpass limited services that basic softwares provide by digitizing paperwork and structuring data management. Travel brands with the help of RPA can securely save user information and comply with industry regulations. Because of its centralized and secure nature, it can be monitored and updated in one place which saves time, which would otherwise go in feeding data into several tools if the traditional method is still followed. This gives brands more control over their customer and eliminates room for error.
IGT's Automation Centre of Excellence (CoE) has the expertise to enable a hybrid digital workforce where tailored bots emulate human agent functionalities. These bots, enabled with capabilities such as Artificial Intelligence, Machine Learning, Natural Language Processing (NLP), Machine Translation, and Computer Vision can execute manual tasks more efficiently than human agents.
Our Automation CoE cover 4 focus areas:
Automation Consulting Services (RPA and Conversational Automation)
Custom BOT Development & Deployment
Automation Testing & Monitoring
Industry Solutions- Travel Bots Library
Many argue that automating services that involve human interaction, can affect the customer experience. While travelers are content with instant responses on these platforms, they still seek human touch for reassurance and recommendations. IGT's Automation CoE has the expertise in getting this balance right. It has helped transform global travel companies in their business approach by applying intelligence capabilities, resulting in formulating responses very close to a humans'.  While RPA does its magic, staff in the travel industry can utilize their time to focus the shift back to attending to the customers in front of them instead of being restrained by handling too many things at once.
IGT's has an extensive experience in back-office automation leveraging Robotic Process Automation (RPA) as the means to automate business processes, you can read more about the cognitive capabilities here.
Author: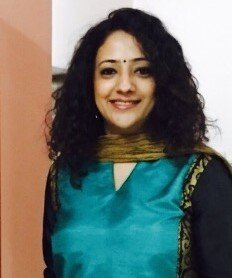 Gurmeet Oberoi is a researcher and writer of change tactics and technologies in travel and other verticals, she frequently posts across the digital ecosystem. With 9-yrs of experience in communications and marketing, Gurmeet has a passion for travel and reading among other things. She can be reached at gurmeet.oberoi@igtsolutions.azurewebsites.net