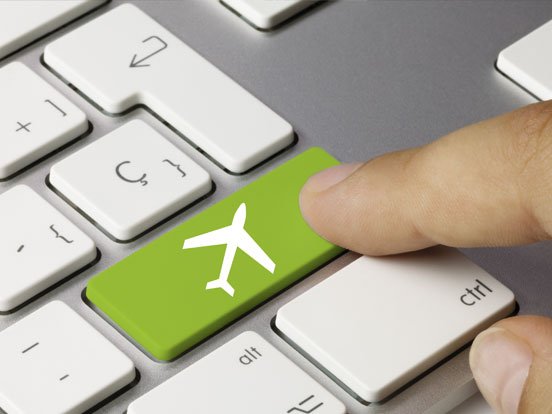 Download
The client wanted a robust online channel to help its customers plan their multi-city/country travel. IGT worked on consolidating schedules, loyalty and many more complexities to enable seamless round the world booking
Business Need
Due to lack of online presence for round the world (RTW) tool, the client had been losing on their revenues
Client therefore, wanted to promote RTW awareness and develop an online channel to allow customers to build their itineraries in an easy and efficient manner that will boost their online sale
Benefits
With the launch of this tool, the client not only gained an increased online presence but was also able to generate leads and engage customers to plan and purchase RTW tickets.
In addition to increased sales, the tool has provided an enhanced market competitive edge to the client.
Client
The client is currently composed of fifteen major airlines and offers a large range of comprehensive customer benefits and services to international travellers. With a network of routes spanning multiple continents, the alliance network offers connections from the best hubs in the world.
Requirements
The client wanted to develop an online tool to provide a cohesive experience to travelers for their multi-city/ country travel.
Challenges
Consolidating schedules of 15 carriers: RTW Planner system required consolidating flight schedules from 15 air carriers with no involvement of GDS
Automated Processing of complex RTW rules: Consolidating the schedules and building the interface around it by simultaneously processing the complex RTW rules is the key challenge the team has faced so far
Providing online automated route creation support to customers: In order to make the itinerary planning process easier, the tool required to provide support to automatically create round the world route in compliance with all the rules
Building an interactive and appealing GUI: One of the key requirements was to build an interactive and appealing GUI that can attract customers and engage them to purchase a ticket. The GUI required an interactive Map view to keep the customers interested and at the same time provide an easy to use application as compared to the other airline alliances
Solution Scope
The various functional areas this solution covers are:
Interfaces for an agent and corporate users
RTW rules implementation and update
Mileage calculation, Itinerary fare estimate calculation, and display
RTW itinerary planner administration platform
Mobile website support
Interactive destinations map view
Multi-lingual display
Real-time and Dynamic Rates and Availability
Solution Highlights
Complete requirements gathering, design, development, and implementation of the RTW Planner tool.
RTW rules implementation
Administration module to maintain certain rules, master data and provide customized reports
Flight Schedules display
Mileage calculation and display
Automatic RTW route generation and display
Distinguished interfaces for agent and leisure users
Itinerary storage
Online demo
Implementation in 12 languages
Integration with social media, destination guides information
Ability to request a quotation online
Hosting and maintenance support