---
Data Science and Artificial Intelligence (AI)
Predictive Analytics services play a crucial role in helping airlines, hotels, OTAs, TMCs, cruises, and other travel and hospitality companies to forecast behavior and future trends by both new and historical data.
It requires a team of domain and industry experts, advisory consultants, data scientists, and architects to bring a comprehensive view to enhance the use of data assets by wielding Big Data technologies and Advanced Analytics.
Customer Analytics
Customer Behavior Analytics, Customer Segmentation, Single View-360 View of a customer, Personalized Recommendations, Customer Lifetime Value
Operational Analytics
Load Factor Forecasting, Demand Management, Flight Delays, No Shows and Cancellation
Price & Revenue Analytics
Price Optimization, Pricing Analytics
Marketing Analytics
Customer Retention, Growth opportunities, Sales Planning and Predicting Capabilities, Propensity Models, Campaign Management
Churn Analytics
Predictive Models for Churn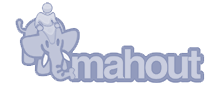 Pre-built customer lifetime value framework for faster analytics

No show prediction model, flights delay prediction model and inventory forecasting model for a complete solution

10+ successful POCs done
IGT BPM Services And Solutions
IGT provides front office and back office BPM services through its Global Delivery Model from 15 locations worldwide and support in over 20 languages.
Languages Supported
English | Cantonese | Japanese | Mandarin | Korean | French | German | Arabic | Ukrainian | Spanish | Russian | Czech | Danish | Polish | Brazilian Portuguese | Dutch | Norwegian | Tagalog | Ind-Bahasa | Thai | Malay | Indian Regional | Nepali