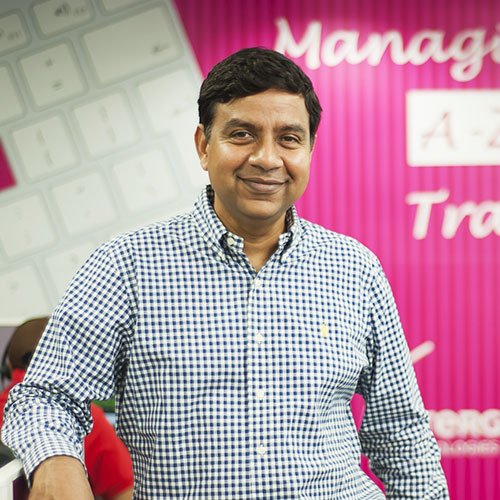 ---
Vipul Doshi
Chief Executive Officer
---
---
Serving at the helm of IGT for the past 20+ years, Vipul has been instrumental in leading IGT to be recognized as one of the Top 3 IT & BPO service provider for the Travel & Hospitality industry. With over 30 years of experience in the areas of technology and consulting across the globe, Vipul's vision is to make IGT the partner of choice that lives up to its commitments – for customers, employees and vendors.
Under his leadership, IGT has been recognized as one the "Top 25 Best Companies to Work for 2015" in India, by Great Place to Work Institute (India). This also included the honor of being recognized as the 5th best company in "Supporting Women To Remain at Work – 2015" and 3rd among the "Best Companies in Large Organizations". Most recently, IGT also was recognized among the "Top 25 Best Workplaces in Asia, 2016."
Vipul is a dynamic leader and has deep technical expertise across offshore development, e-business consulting, ERP implementation, client server and mainframe technologies. Vipul started his career in 1989 as a programmer; in 1995 he joined BDM Technologies, an IT solution and consulting service provider. In 1997 he joined Ernst & Young as a Senior Manager. In 2000, he joined US Interactive, an Internet professional services firm as Director Consulting. He worked as Vice President of Kanbay Software, Pune, India for nearly 2 years before joining IGT as CEO. Vipul holds a MS in Electrical and Computer Engineering from Clemson University, South Carolina, USA and a MBA from George Mason University, Virginia, USA.