Voice of customer (VOC) is a method used by several companies to assess their customer's needs, likes and their expectations. VOC helps businesses work on the customer's collected data to analyze customer insights and identify strategies around customer service improvement. Data points like consumer behavior, preferences and trends are some important key factors. This gathered data helps brands paint a better picture of their target audience and a deeper perception of the different stages of a customer's journey.
Techniques involved in the execution of the VOC
A traditional form of VOC which many brands have been using, is customer feedback in the form of emails, over the phone or even in person. Other forms include on-site surveys, recorded call-data, and the usage of management tools like Net Promoter Score etc. While these are great tools and having all kinds of techniques is only beneficial, one form of VOC that can't be ignored in today's age are the ones available on social media and the internet.
Using social media to evaluate your customer's intent
According to Global Web Index, people spend 2 hours and 23 minutes daily on social media browsing and messaging. Additionally, 98.55% of people use at least four social media platforms daily.
Social media platforms like Facebook, Twitter, LinkedIn, Instagram, YouTube, WhatsApp etc have been an important part of all our lives, thanks to them, people of all ages are able to connect with each other, express their opinions on trending topics and share experiences, good or bad, in the form of messages, comments, views etc. Customers share sentiments and unfiltered views directly on a brand's social media platform, they leave messages through features like online chat, social media groups and online reviews and expect a brand to respond directly to them.
According to PwC, 17% of customers will walk away from a brand they love if they have even a single bad experience with it. On the other hand, 59% of them will abandon it after several bad experiences.
These sentiments can be turned into hard data and analyzed to take corrective measures, this is where sentiment analysis comes into place. Sentiment analysis is the process of determining whether any feedback (review, comment etc) is positive, negative or neutral. It helps in understanding a customer's behavioural pattern by assessing their tone, context and emotion. Brands can use sentiment analysis to research on the public's opinion of them. It also helps in competitor analysis and evaluate their own performance.
A few ways brands can leverage social media sentiments:
Run targeted social media marketing campaigns.
By staying on top of the game in analyzing data, as a brand, targeting the right audience with messaging they are looking for becomes easier. The idea is to have a holistic approach to run campaigns that address the customer's needs at the right time.
89% of marketers use Facebook in their brand marketing efforts as per a study by SproutSocial.
Detect early signs of potential critical periods.
People like to share their experiences of travel, stay and journey with their friends, family members, and followers on social media. They also alert other users about any instance like delay, security breach, and natural calamities etc which impact their natural course of life. These sentiments become a vital source for the service provider to investigate and take necessary action in case measures are not being taken as per operational standards.
Strategize and evaluate new concepts and solutions.
For travel and hospitality service providers, social media is an essential tool to keep a tab of events around the globe and take immediate action required to turn a negative sentiment into a positive or a neutral one.
Possibility of adding new features to meet the customer's needs.
From enabling chatbots to upping their game with virtual tours, the travel and hospitality sector has as much competition as any other sector. To stay in the game, brands have to not just also provide what their competitor is providing, but also do one better.
Social media sentiment analysis has helped organisations convert emotions into actionable data points. It helps gain insight on the target audience and helps organisations take a customer centric approach just by capturing and analyzing feedback on social media channels.
In a time where using social media is almost a habit, it has shaped the way we look at it and the numbers are only increasing.
Social Media Sentiment Analysis platform by IGT
IGT's Analytics framework is designed to cater to the requirements of the travel and hospitality sector. The platform plays a key role in classifying problems into relevant buckets and derive upward or downward trends. The segmented data buckets of market behaviour, sentiments and patterns help gain clarity from a brand perception standpoint. Prior to social media prominence, traditional tools like CRM, reservation systems and loyalty were used to extract relevant data. With the addition of social media comes buying patterns, likes, and dislikes, interactions and opinions.
How IGT's Analytics platform assesses this data
List out customer's key issues
Overall positioning of the brand vs. competitors
Focus on improvement areas such as:

Operations
Pricing
Customer Service
Product/Service type offered
Campaign idea formation
Analysis of campaigns run and its re-evaluation
 How IGT's Analytics Platform can help your Social Media Strategy
Discover unique market insights
Develop a customized digital marketing strategy for your brand
Develop digital marketing campaigns that resonate with your target audience
Evaluate the performance of your campaigns
IGT's analytics platform combines traditional data and customer sentiments to provide a 360 degree understanding of customer's behaviour and offers a larger, more reliable analysis of the customer's mindset. Social media is always evolving and so is technology. Our advanced analytics framework is enabled to analyze vast amounts of data and seamlessly provide insights that can help your brand manage, maintain and develop new relationships with your customers.
Know more about IGT's Analytics Services and the customer-specific solutions we have developed to improve operational performances for the travel and hospitality sector.
Author :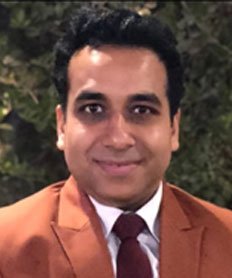 Taj Mohammad is a Senior Project Manager at IGT Solutions's Digital Travel Analytics Division. Carrying with him over 16 years of experience in IT delivery across various domains. In his 12 years at IGT solutions Taj has worked extensively on application development in Microsoft technologies before moving into fulltime project management. He has worked on various projects in Travel and Technologies including Datawarehousing, Reservation systems for Airlines, Alliance & Hotels. He can be reached out at taj.mohammad@igtsolutions.azurewebsites.net