Machine learning and data analytics have become an integral part of all industries across the globe. The highly competitive Airline Industry is now embracing new technologies and turning to artificial intelligence (AI) to support their customer service, where customer satisfaction (CSAT) is of utmost importance. The growth of data and the use of analytics in the airline industry is the next big wave. Today, big data analytics and predictive models are being used to augment automation opportunities in the industry. Additionally, the adoption of conversational AI and self-service channels such as chatbots, voice bots, and virtual assistants have grown exponentially as customers look for faster and more flexible ways of receiving support and finding resolutions. Today's smart chatbots leverage Machine Learning & Natural Language Processing to hold human-like conversations with customers. According to Gartner, Global Conversational AI market is expected to grow at as CAGR of 31% in the coming years. USA, India, Germany, UK and Brazil are the top countries to adopt Conversational AI across the world. Additionally, according to McKinsey & Company, AI has a potential to create $400 Billion in value in the travel industry.
Capturing Data to Facilitate Learning
With the ongoing use of Conversational AI, currently, customers have multiple channels of engagement to connect with a brand, thereby ensuring the generation of enormous volumes of unstructured data every moment through a multitude of platforms, including:

Social Media – Facebook, Messenger, Twitter and other Engagement Channels
Web & Mobile apps – Web and App for Sales and Service
Voice Devices – Google Home, Amazon Alexa, Siri etc.
Contact Centre – Dial in for Contact Centre Support
Leveraging Data to Derive Learning: Transforming this unstructured data into valuable and actionable business insights is a tedious process. This, especially without the right tools and platforms in place, becomes an impossible task. Therefore, the use of various text / speech analytics tools such as LivePerson, Verint, Clarabrigde, Nice, Lexalytics, etc. helps in analyzing the conversations, spot keywords, build rules, identify real-time customer sentiments, categorise conversations into positive or negative type, and analyse customer feedback and surveys. These tools are best leveraged combined with business intelligence experts, thus helping the companies derive actionable insights to improve:
Customer Satisfaction
Customer Service
Operational Efficiencies
Brand Campaigns
Provide Personalised Offers, and
More Insightful Customer Behaviours.
Social Media is a giant where we see comments and trolls; airline companies among many others receive millions of mentions each day. These mentions/comments range from traveler enthusiasts posting photos of clouds outside their windows to angry customers complaining about the service. Social media analytics (text analytics) helps the airline industry to gain real-time insights.
Amongst all comments/mentions around airline companies, the U.S based airlines are the ones that are usually discussed and have many mentions, however, they are mostly are negative. People complain about delayed flights, missing baggage, inflight & overall services. Winning this battle against the top competitors of the brand, while providing the best customer service can be challenging. Social media analytics, therefore makes the job easier.
Real-Time Feedback: Text/Speech analytics helps by alerting the management about all online events/talks. Passengers are online and are constantly talking about their experiences on various platforms. This data helps the team to analyze the information & dive deep into action with an emergency response arrangement. This is exactly how Southwest Airlines is using their social media listening command centre to overcome any crisis situation and deliver excellent customer service
Spotting trends: Like every other industry, the Airline industry also needs a loyal customer base and a strong online reputation. However, managing the business while keeping up with the constant online chatter and trends is tricky. Currently, the airline industry witnesses such patterns and trends.
For instance, looking at the current pandemic scenario and listening to the chatter online, there has been a lot of concern among the passengers with regards to safety measures/arrangements. In response to this trend, Delta Airlines has been announcing about safety protocols quite often over SMS, Emails, Chat & Voice, and Social media platforms.
The use of relevant and trending content is the most attractive tool to improve visibility of a brand. That's how the giants in airline industry are making a difference and creating their niche
Handling the Crisis or Negative Feedback: Of all the chatter around in the airline industry, a predominant section is filled with negative comments. In the current digital age, one negative comment can cause a ripple effect to the brand's image, this in-turn can cause considerable damage to the business. Especially with people keep complaining about poor service quality, boarding facilities, baggage queries etc.
Today, passengers also use third-party apps or agencies to book their travel plans & flights. Therefore, it becomes of utmost importance to please the customers through these third-party apps. Speech, text and voice analytics teams analyze the data generated through these channels as well for their business improvement insights.
Conclusion
This digital age has made the world more connected than ever: it has brought customers and companies closer. Every other company across the industries is using digital platforms along with Text Analytics, Speech Analytics, Social Media Analytics to stay relevant, stay connected, and offer maximum value to their customers and build brand image. Customers expect the same from the airline industry. Writing an update on Twitter about a delayed flight or upgraded safety measures goes a long way in building a trustworthy relationship with the customer. Additionally, Conversational Analytics helps the airline industry to stay focused on every important consumer insight in the most effective way possible.
Looking at the immense scope of speech & text analytics in the Airline industry, IGT has partnered with Nice – Nexidia to quantify the business problems and offer apt solutions.  Nexidia is an interaction analytics software that offers a one-stop solution to organize, analyze and transform the unstructured data from various data pools / databases into actionable insights for a brand. IGT is fully equipped with the right tools and business intelligence resources to provide intelligent insights to our clients. Amongst many projects, IGT is currently working with one of the leading American travel companies by providing a quantified and calculated statistical approach to pursue their business goals. Data mining & structuring, customer verbatim analysis, customer sentiment evaluation, root cause analysis of a business problem to improve customer satisfaction (CSAT) & metric driven operational efficiencies and inferential insights are few areas of IGT's expertise.
Author: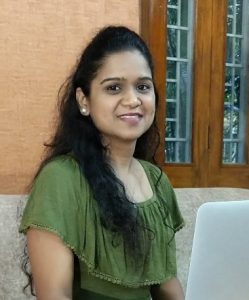 Apurva Sale is a Lead Business Consultant at IGT Solutions' Intelligent Automation and Conversational Analytics Practice. She is an Analytics expert with 8 years of experience across Travel, Telecom and Retail domain. With a strong background of Business & Data Analytics, Apurva has extensively worked on elevating customer experience with Insights & sentiment analysis, Social Media Analysis & Insights. She can be reached at Apurva.sale@igtsolutions.azurewebsites.net