As airlines try to beef up their schedules for the summer, even though the number of flights will be lesser and airports will mostly seem like ghost towns, no one really knows how soon tourism and business travel in particular will recover. As we wait at home, waiting for a hint of normality, we find ourselves wondering how business travel will change after Covid-19. There is a high possibility that business travel will dip significantly based on the changes seen during the last few months. With close to zero expenses on business travel, companies have been looking at saving costs. As most of the work is being accomplished remotely, companies might just decide to cut back business travel costs. Although business travel will rebound eventually, it will do so at a slow pace and will bring with it a lot of changes.
Business travel rebound
Many companies associated with business travel continue to struggle and wait for travel to return to normal. Face to face business meetings have been substituted with video calls and brands are realizing this as a long-term possibility. For brands that have taken a significant hit, the expenses for excessive business travel might not be a priority at all. Below are some possibilities companies will have to keep in mind if they are going continue their business travel activity:
Employers will have to gear for a new reality, wellness for their employees. For brands that will continue business travel post-COVID, will need a renewed guide on their well-being so that their employees can aim to improve their resilience and incorporate certain travel habits to be able to complete their business travel activity with less stress
Airport journeys will change and travel time will increase; with more emphasis on hygiene, health and resilience, frequent business travelers will have to be prepared for a longer wait and connectivity at airports due to alterations in flight schedule and frequent medical checks
Companies that need to demonstrate products will need to cross continents from a sales perspective. The only thing that will affect them is probably if air travel becomes very expensive due to airlines participating in bailouts
The stigma of assembling in conferences or large gatherings and meetings will also shift the balance of international business travel
As per a poll from Global Business Travel Association (GBTA) in April, 98% of its member companies have cancelled all international business travel. While this might be the case, many believe business travel will resume as virtual teleconferencing might not be sufficient for their business needs. However, it will take some extra benefits and solutions to make business travel seem feasible:
Loyalty Programs
To win back business travelers, hotels and airlines will turn to loyalty programs. There are likely to be more perks available for business fliers which could also be included in their corporate agreement.  Since both airlines and hotels are dealing with a reduced inventory, they will be in a position to promote extra benefits, however, this will be short lived as once air travel picks up again, these perks will become harder to give out.
Duty of Care Systems
As per Wikipedia, "Duty of Care is a legal obligation which is imposed on an individual requiring adherence to a standard of reasonable care while performing any acts that could foreseeably harm others." Even after the pandemic is over, focus on employee health will become more prominent. Keeping a complete tab of an employee's stay and travel can be made possible if companies actively implement the Duty of Care system. How this will help is it will give your company a competitor advantage. It will also give your employees satisfaction knowing who their emergency contacts are and that their business travel is in safe hands.
Flexible booking policies
When COVID-19 broke out, cancellations, refunds and vouchers were a trending topic. Companies were placed under huge pressure to handle high call volumes. The option of having flexible bookings and cancellations will give the business traveler peace of mind. This might also become a standard benefit that many industry players will incorporate.
Health insurance packages
During the pre-COVID era, travel insurance was an optional feature. With many people losing their bookings and money during the pandemic, travel insurance is being taken more seriously by the travel and hospitality industry. As an updated company policy, adding travel insurance to protect the health of their employees should be a mandatory measure. Even having a global health insurance coverage may come up as a new type of insurance.
While business travel may not completely disappear, it will see a decrease in post-COVID times, which might last for some time. Could this perhaps result in a new type of travel that includes both business and leisure? Or because our memories are so short spanned and we forget crisis quickly, we might just resume to pre-COVID business travel? It actually depends on how airlines and hotels showcase their hygiene measures and how actively they are a part of a global employee health safety system. Companies that have to continue business travel should be prepared with off-site medical assistance and invest in risk-free travel contracts. It will diminish not only the risk of losing money but also enable business continuity.
Author: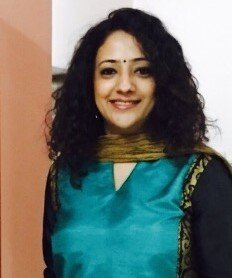 Gurmeet Oberoi is a researcher and writer of change tactics and technologies in travel and other verticals, she frequently posts across the digital ecosystem. With 9-yrs of experience in communications and marketing, Gurmeet has a passion for travel and reading among other things. She can be reached at gurmeet.oberoi@igtsolutions.azurewebsites.net