Do Airports Generate Vast Amount of Data?
According to the report from Statista, the number of passenger growth is expected to rise at a compound annual growth rate of 4.6 percent. A survey conducted by Unisys revealed that 59 per cent of airport executives were looking to invest in advanced analytics solutions in the short-term; however, only 31 per cent had already started using them.
In addition to the data growth from aircrafts and passengers, airports are getting digitalized, of which the single most investing priorities lie in initiatives including IoT.
This generates a lot of data and opportunities for both airports and airline alike. If leveraged, and carefully mined, this data can benefit the entire eco system and its key participants.
Key Decisions at Airports
While much has been shared on the amount of data that will get generated owing to volumes and growth, without the knowledge on how this data will be leveraged, and who will make use of the same, we cannot arrive at any conclusion of usefulness.
Data, when harnessed correctly, allows airports to gather information and this can be analyzed from the perspective of:
Real-time intelligence for improving customer experience and operational efficiencies
Strategic intelligence for long term planning
Only a core set of audience at airports can enable the data to drive actionable insights and take key business decisions based on different sets of information available. Different stakeholders and type of insights include but not limited to:
Airport:

Pax demand planning
Staff planning
Terminal layout planning
Infrastructure/Asset utilization and planning
Airlines:

Flight closure analysis
Staff and infrastructure utilization analysis
Queue time analysis
Peak time prediction & analysis
Transfer analysis/short connection/rush list analysis
Flight route and capacity analysis
Aircraft and related performance analysis
Government (Immigrations and Security):

Denied boarding analysis
Stop List/Watch list analysis
Risk and threat analysis using demographic information
Ground Handler:

Baggage volume and movement analysis
Baggage prediction analysis
Baggage journey analysis
Staff & infrastructure utilization
Baggage choke point analysis
Duty Free/Retail:

Sales and revenue analysis
Passenger movement and behavior analysis
Passenger and flight volume analysis
Transport Vendor(s):

Inventory analysis
Staff analysis
Market:

Benchmarking of indices
Occupancy and capacity analysis
Route analysis
Passenger volume analysis
On time performance analysis
What Data is Generated at Airports?
Both unified and exclusive sets of information are required by key decision- makers to conduct their operations successfully at Airports. Different audiences (be if from airport, airlines or ground operations) require useful information and right data to conduct the activities like check-in, flight closure, baggage monitoring and to facilitate their day to day operations.
Let us have a glance at the data getting generated during the passengers journey at airport: the passenger enquires about the flight status, uses transportation to get to the airport. Right from the point where passenger enters the airport, sensors start accumulating the data.
Check-in process using biometrics (facial and fingerprints information), boarding pass and passport scans and printing of baggage tags by ground handling generate a vast amount of data regarding the passenger demographics, passenger movement and updated infrastructure status.
The passenger then passes several control and security checkpoints and finally boards a flight before opting for shopping or lounge services, leaving a further digital imprint with their retail spends and shopping behaviour.
The data getting generated at the airport is wide and matches its diversity with its decision maker's counterpart with data on-boarded from various disparate systems. The various sets of data getting generated at the airport including few mentioned above are:
Details containing the list of airlines and code share information for different operating flights
Airport deployed infrastructure like workstations, kiosks, handheld terminals, and electronic gates, baggage carousels etc.
Details of airport layout including terminal, building, gates, checkpoints.
Passenger demographics, passenger flight and transfer manifest providing details of the outbound, inbound flights, transfers and short connections for each passenger
Passenger movement data tracked via sensors, IoT, workstations, biometric, and barcode and passport scans
Passenger Visa information available through industry services like TIMATIC and visa scans
Movement of baggage from departure until delivery to passenger including transit and RFID data
Airport deployed staff information
Flight schedule details including scheduled, estimated and actual time of departures and arrivals
Passenger Wifi access data
Retail spends at duty free/retail shops and transport vendors.
Amount spend by passengers at lounges
Passenger surveys and feedback
Government watch-list
Key Highlights of the Airport and Passenger Analytics
We @IGT take pride in helping management of airport operations using an airport and passenger analytics. Designed to analyze the airport, flight and passenger trends to yield higher on-time performance and lesser queue time leading to seamless passenger experience and effective airline operations.
While receiving its data from passengers, flight and baggage manifests alongside airport infrastructure, flight systems and other state of the art technologies like IoT biometrics and RFID, that allows different stakeholders to take key business decisions using real time insights and have a 360-degree view of airport operations to efficiently manage the resources, i.e. baggage carousel, gates allocation, workstations, kiosks, airport equipment, and workforce.
IGT provides various differentiators for airport and passenger analytics such as:
Built-In connectors for real time population of data from leading airport travel technology providers
Integration of data from multiple disparate systems to create usable sets of information
Strategic and operational dashboards and reports for airports, airlines and ground Handlers that include flight analysis, baggage analysis, infrastructure analysis and marketplace analysis
Multi-tenant solution catering to different airports, airlines and ground operators
Ready for deployment AI and ML driven features like baggage and passenger volume prediction, resource and manpower utilization and peak times prediction
Self-service capability for business users for ad-hoc analysis to facilitate real time decisions
Compatibility for mobile, tablets and desktop and support for business conditions alerts and notifications
About the Author: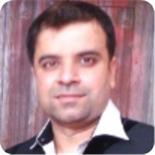 Vibhanshu Choudhary is a Lead Consultant working for analytics –centre of excellence at IGT Solutions. He has 12 years of experience in IT consulting, business & solution analysis for providing solutions to meet varied business objectives using BI, CRM and BPM technologies. He can be reached at Vibhanshu.choudhary@igt.in