---
Intelligent Video Analytics- IVA
60% reduction in Data Security vulnerabilities within 30 days

To enhance the efficiency, security and compliance for work at home, IGT has developed an AI powered video stream which can be used to monitor agents in real time. The solution is equipped to recognize people, patterns, set rules, objects and situations automatically to generate alerts and notifications by applying IGT's proprietary machine learning algorithms.
IGT's Intelligent Video Analytics (IVA)
Enabling Secure Work at Home
Security & Compliance
Facial recognition
Data & information
Assets & policies
Remote Inspection & Monitoring
Live agent monitoring
Live work force command center
AI & ML Powered Identification
Real time alerts and notifications
Analytics & Business Insights
Pattern recognition
Agent productivity intelligence
---
Monitoring
Live agent monitoring for recording and communication devices, writing instruments & unauthorized personnel
Live work force command center feed
Facial identification of agents
Idle agent monitoring
Alerts & Notifications
Alerts for all suspicious activities
Customizable agent notification
Real time notification to command center
Break time management
Camera improper placement alerts
Recording
Random sample recording
Configurable periodic sampling
Suspected activity recording
---
Analytics
Agent productivity intelligence
Shift schedule adherence analytics
Customized dashboards and reports
Habitual Defaulters Report
Suspect resolution analytics
Security Control
Auto sync post lost connectivity
Proactive alerts for off the grid systems
Remote system access control
Configurable suspicious activity
Encryption at both data at rest & data in motion
Zero data storage at agents system
Technology
Remote installation
Automatic restart capability
Automated upgrades & deployments
Public cloud hosting & on premise options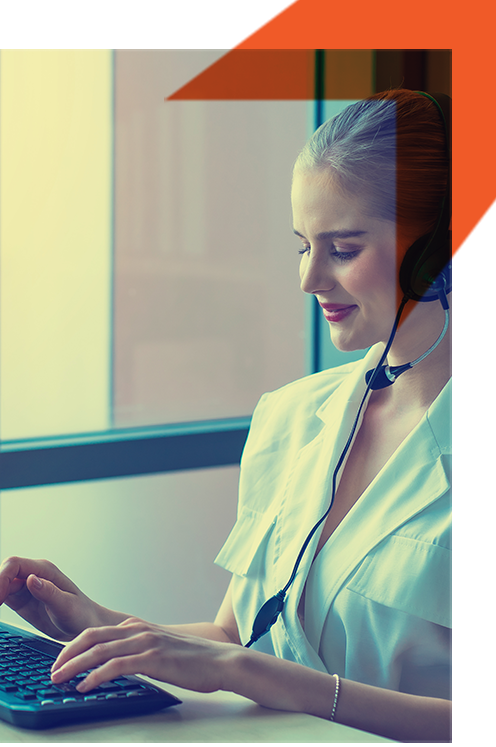 7% increase in agent productivity
60% reduction in data security vulnerabilities within 30 days
30% vulnerabilities identified for overall agents under monitoring
75% reduction in CoC violations
3% routine offenders identified and categorized as high risk
25% reduction in resolution time of suspicious cases
IGT BPM Services And Solutions
IGT provides front office and back office BPM services through its Global Delivery Model from 15 locations worldwide and support in over 20 languages.
Languages Supported
English | Cantonese | Japanese | Mandarin | Korean | French | German | Arabic | Ukrainian | Spanish | Russian | Czech | Danish | Polish | Brazilian Portuguese | Dutch | Norwegian | Tagalog | Ind-Bahasa | Thai | Malay | Indian Regional | Nepali
Fill in your details below. Your information is safe with us.