Conversational bots have transformed how customer service is done today. From fewer support calls and emails to automating customer service, bots have been a catalyst of change in post-sales support. In this blog, we will take a deep dive to understand how customer assistance bots have been instrumental in streamlining post-sales support and order tracking. But before that, let's understand what post-sales support is.
What is post-sales support?
Post-sales support or after-sales service is a service that you offer after a customer has purchased a product. Anyone who sells a product can offer after-sales support — be a retailer, manufacturer, or service provider. Usually, after-sales service includes support regarding product warranty, usage, repair, or upgrades. Post-sales support is as important as the product itself and can make or break your business. For some customers, after-sales service can be a crucial factor influencing their buying decision.
Benefits of post-sales support:
Assisting organizations in maintaining high customer retention rates is the fundamental motivation behind after-sales service. It ensures customers get as much value as possible from their purchases. A great after-sales support program can help you build brand loyalty. And when your customers become happy, they become your repeat customers! Not just that, they become the biggest brand ambassadors recommending your product through word of mouth, bringing you more sales.
Challenges of post-sales service:
Serving multiple customers simultaneously: Managing various customers simultaneously (during peak hours) is a crucial challenge. Companies must keep a buffer and pay overtime to their resources to manage the extra workload.
Slow response time: Hold time can be due to numerous reasons, be it new hires, complex processes, or frequent process updates, but no one likes the hold time; we all know that.
Limited support window: Due to budget limitations, many small or medium size businesses offer after-sales support in specific time windows. Customers who need help beyond that time window may feel frustrated, especially when they have an urgent requirement.
Inexperienced customer service: Because of high attrition, there are constantly fewer experienced resources in the team. New hires lack in-depth process knowledge, so the First Call Resolution (FCR) rate is low, and the hold time is high.
Call transfers: Every time a call is transferred to another agent or supervisor, the customer has to repeat the issue/requirement. When a customer has urgency, it makes the situation worse.
Role of BOTS in streamlining post-sales support:
24×7 support: An order tracking bot provides all order delivery details to the customers at once. The chat widget prompts the customer to ask, "where is my order?" Or "I want to know my order status?" This bot works 24/7 and automatically responds to the most frequently asked customer queries about order delivery with high accuracy.
Warranty Support: This is possibly the most common after-sales service companies provide for almost every product. Warranty services include repairing and replacing the products the customers bought for a selected period. For example, BestBuy in the USA offers multiple warranties and tech support membership offers along with the products. Customers may have different queries related to its coverage, option of extending the warranty, warranty term, etc. A bot can respond to customer queries related to the warranty of the products sold by the retailer easily.
Installation Support: Though most products come with an installation manual, customers may still have installation queries and need support. A bot can easily handle simple questions, while complex queries can be transferred to human agents during the conversation.
Product Features / FAQs: A bot comes in handy to answer any product feature-related queries. It can also integrate with OEM applications to pull updated details. For example, a customer may ask how many Android updates the mobile phone is eligible for that they have purchased.
Technical Support: Most retailers dealing in software-based/IoT devices (think CCTV cameras) have to keep a team that provides technical support for the products sold by the company. Customers connect with the technical support team for any product issue, which understands the problem, opens the tickets, and directs it to the relevant department. A bot can do this job without any breaks. It asks the appropriate queries to the customer and, based on the response, decides the issue type and offers a further course of action. Accordingly, it registers the customer's request and forwards it to the right team. The customer receives information such as the time to resolve the issue, the following steps, etc. The customer always has the option to ask further queries, or talk to an agent anytime during the conversation with the bot.
Product Return / Replacement: Though retailers provide streamlined solutions for any return or replacement, there can still be exceptions, and due to that, customers have to do follow-ups, raise complaints, or have simple queries. This requires the companies to have support executives to manage such scenarios. A bot can handle this situation independently and efficiently by accessing all the details related to customer data and all possible solutions. Apart from this, there are other areas where the bot can help engage with the customers, such as upgrades, exchanges, offers, etc.
Conclusion:
Today, no one likes to be on lengthy support calls, pressing the IVR keys, waiting for a live chat agent to respond, and waiting endlessly in the ques. The voice bots/chatbots facilitate seamless live communication and provide customer support 24/7. Bots help companies save time and money, offer a smoother customer journey, reduce consumer stress, and help grow your business.
At IGT Solutions, we have implemented multiple chatbot and voice bot solutions to help our customers optimize their costs, improve customer satisfaction, and provide round-the-clock support.
Author: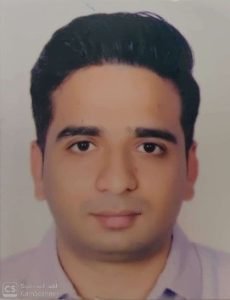 Manish Arora is Manager Consulting at IGT Solutions' Intelligent Automation and Conversational Bots Practice. He is an Automation expert with 14+ years of experience across Travel, Telecom, BFSI and Retail domain. With a strong background of Digital Transformation and Hyperautomation, Manish has extensively worked on elevating clients' experience by helping them at various stages in their Automation journey. He can be reached at manish.arora@igtsolutions.azurewebsites.net