It is estimated that in Europe alone the total value of fraudulent transactions amounts to €1.8 billion annually (as per report published by European Central Bank), but have you ever wondered how financial institutions or banks avoid these fraudulent transactions? It used to be a long and painful process, as it was very repetitive, mundane, and mostly involved lots of paperwork. However, thankfully, the overall fraud detection process is getting easier and better with the adoption of Robotics Process Automation, also known as RPA.
Before Robotic Process Automation (RPA)
Depending on the procedures, protocols, and infrastructures of each institution, steps to process debit or credit card fraud significantly varied. Still, certain steps used to be followed, namely, collection of disputed transaction data from the web-based core banking system; gathering and investigating of information associated with the claim; and processing of the debit/credit card fraud disputes via CMS – card management system.
Without the help of technology or automated solutions, every single step would be conducted manually, from data gathering and data processing to decision making. For some banking institutions, transactions could be handled by batch, while for others, they needed to be resolved separately. This traditional method was not only time-consuming, discouraging, repetitive and overwhelming for workers but was also prone to more errors. Given the fact that there were thousands of card fraud claims per day, it was a challenging task for financial institutions to ensure accuracy and speed through conventional techniques, most of which were based on human intervention.
After Robotic Process Automation
Data Gathering: Collecting information on disputed transactions is the first and foremost step bank employees have to follow. Robotic Process Automation (RPA) solutions can help navigate and log into the web-based system of the bank, select a date range, and export the transaction data. To gather additional information from numerous internal databases or public domains to give a holistic view of customer data for fraud analysts robots can be utilized.
Data Processing: After relevant data is captured, Robotic Process Automation (RPA) can assist bank employees in removing duplicates, and formatting and refining data to make it fit for use. When this automation solution is combined with Artificial Intelligence (AI) technologies such as Intelligent Document Processing (IDP), Text Analytics, and Machine Learning (ML); the robot can track activities, collate payments, determine anomalies, and identify fraud patterns. Apart from freeing up humans from repetitive and monotonous tasks, RPA also ensures higher accuracy and enhanced productivity, as it can self-learn from previous cases, thereby reducing time spent on subsequent disputes at most.
Decision Making: RPA has revolutionized the back-end operations of banking organizations, and debit/credit card fraud processing is not an exception. The automation solution has been able to significantly reduce costs while easing financial employee workloads, as well as increasing the quality of fraud processing and minimizing the number of human error-related issues. While the issues faced by financial institutions in detecting and processing fraudulent card transactions may continue in the future, Robotic Process Automation, more or less, can empower efficiency in resolving these challenges.
About IGT in RPA
IGT Solutions has an extensive experience in back/front office automation leveraging Robotic Process Automation (RPA) as the means to automate business processes which are high volume, repetitive, prone to human error and come with stringent regulatory compliances. The tasks can include queries, calculations, reports and maintenance of records and transactions.
IGT has a team of RPA specialists who have successfully automated processes for some of the major players across industries.
Author:
Himanshu G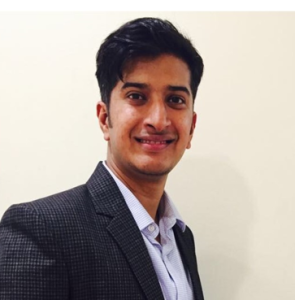 andhi is a Project Manager at IGT Solution's Robotic Process Automation (RPA). He has 14 years of diverse work experience as a Senior Consultant and Project Manager for Digital Transformation across Airlines, Food and Beverage, and Banking industry. He can be reached at Himanshu.gandhi@igtsolutions.azurewebsites.net.