Before kickstarting any process automation, the primary duty of a Business Analyst or BA is to capture the project's requirements in the requirement-gathering phase. The initial discussion and document capturing can be done through brainstorming, reviewing the process, and discussing with stakeholders to attain familiarity with the process. The BA then creates a Process Definition Document (PDD), which acts as a skeleton for requirements and the future state of the process between the business development team and the client.
This process of PDD creation requires much time for the business analyst. What if a mechanism existed that could capture all the user inputs, create a process map, and capture all the screenshots to go with it? You can use Task Capture to develop PDD accurately, which is good news.Task Capture is a Process Discovery tool provided by UiPath to accelerate the business process documentation by recording the workflows in detail. It is not only used to create a process map automatically, but it also captures screenshots to go with it.
How to document the process?
You can document the process in two ways: by building a diagram or by capturing the process.
You can use Build Diagram to create a diagram and add corresponding actions. It is most effective for processes where the structure is already known. It is also suitable for complex procedures and has many branching scenarios.
We use the capture process when we want to record the process actions while it is executed, and Task Capture generates a process diagram. It is suitable for scenarios when the process structure is not well known. There aren't many decision points, and the focus is only on actions.
After capturing the process steps, you can save the documentation in various formats such as PDD, workflow template (XAML), or JPEG image. Task Capture itself provides a default format which is the SSP format.
It also allows the ability to export the work saved as a word document or UiPath studio flow chart. To export your work as a Word document or Process Definition Document, you must provide a Name or Title, a brief Description, and an Author.
You can also export the documented process in XAML format, which can be used directly in UiPath Studio as a skeleton of the automation. The XAML file includes the selectors and the unique identifier of an element on the screen and can be helpful for the RPA Developer. Sometimes, debugging may be required if the result is not a replica of what the studio produces.
To launch UiPath Task Capture as a desktop tool, users can register for a temporary, free community license or activate a stand-alone license. Also, licenses can be part of other UiPath packages.
Business users, SMEs, COE Members, and RPA Developers are the primary users of Task Capture.
Regardless of the chosen methodology for documenting the process, Task Capture offers users agility and flexibility by enabling them to create maps and screenshots easily. These can be easily annotated and modified; users can pause or stop the recording anytime and restart it as and when required. Task Capture lets users record keystrokes, clicks, and data entry interactions. It also collects smart data concerning process statistics, including execution time, text entries, and the number of actions.
Key Features of Task Capture are as follows:
Task Capture automatically captures every process detail with only a few clicks.
It allows users to edit the process map and add business rules.
With the help of a built-in image editor, you can edit the screenshots.
It can recognize text from within a screenshot using OCR technology.
Allows users to export and share process maps as a PDD.
Overall, UiPath Task Capture makes it simpler and faster to document every detail in an end-to-end business process. Task capture is an integral part of the Process Automation chain. It highlights rules-based, repetitive organizational tasks – revealing many opportunities to accelerate continuous process improvement and scale your automation journey company-wide.
Author: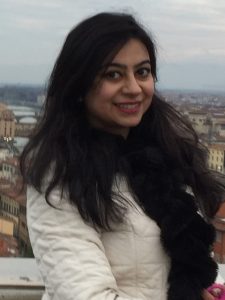 Ayushi Jain is a Module Lead in RPA at IGT Solutions. She has 8.5 years of experience in the IT industry and has rich work experience in the Travel and HealthCare domains. Ayushi has obtained various certifications in UiPath and Automation Anywhere. She loves to travel and explore the untouched beauty of nature and enjoys reading fiction in her free time.
Reference: