Conversational automation is a technology that allows for human users to interact with a software solution using natural language – a language full of the capability to understand the user's intent and armed with relevant information to provide an appropriate resolution. Conversational automation allows organizations to engage with customers beyond just providing a web experience. It also allows the customer to get instant answers on their own.
Conversational automation can be experienced in broadly 3 forms. These are chatbots, voicebots, and voice assistants.  Let us study them in detail.
Chatbot: These are software programs that interact with human users over chat platforms using natural language processing(NLP) and artificial intelligence(AI) in order to understand questions put forth by the user and provide relevant answers. The initial chatbot was text-based and was programmed to reply to a limited set of simple queries. Answers had to be hardcoded by the chatbot developers, and the bot would only be able to answer questions for which it was trained.  However, today, chatbots are able to learn through repeated interaction with human users and can dynamically provide responses by integrating with knowledge bases.
There are multiple approaches to building chatbots that are used in the market today:
Menu based: These are the most basic type of chatbots. The user may have to choose one among multiple options to finally reach an answer. These type of chatbots are best when the intent is to strictly navigate the user through pre-decided offerings and limited and fixed FAQs
Keyword recognition based: These chatbots listen to what users type and respond appropriately. They are trained to capture relevant keywords associated with the service being offered. However, they tend to fail when questions asked are similar in nature but not an exact match to the keywords.
Rule/Linguistic based: These are intent-driven chatbots that are trained on recognizing the purpose of a user's enquiry. This type of chatbot is best implemented when there is a clear demarcation of customer query type. It can catch any intent put forth by the customer that it has been trained for.
At IGT, we have created multiple chatbots for various clients across the globe. For example, we have developed a keyword based chatbot for a leading retail company specializing in health self-test kits. The chatbot answers basic queries related to the product sold, such as product usage eligibility, cancellation, refund policy etc.
Voice Assistant: Voice Assistant is a type of Virtual Assistant. Voice Assistants make use of voice recognition, speech synthesis and natural language processing and help people by doing some basic tasks. There are multiple voice assistants like Apple Siri, Microsoft Cortana, Amazon Alexa, Google Assistant. Voice assistants make use of certain wake words like "Ok Google" or "Hey Siri" in order to start performing the task assigned. Voice assistants don't really understand what a human says, they only recognize wake words and communicate with a server to complete the task.  Voice assistants can be deployed on the phone and even at home. Voice assistants for phones perform tasks like setting alarms, scheduling a meeting, taking photos, or accessing other apps on the phone. Voice assistants in homes can be used in the form of smart speakers to get information on weather or news, finding a recipe, or controlling smart home devices.
IGT has built integrations into some of its chatbots so they can be triggered by the use of voice assistants such as Google assistant.
Voice Bots: Voice Bots are also a type of conversational Assistant. The voice bots make use of artificial intelligence and natural language understanding for communication. It converts speech to text and passes on the query to the NLU engine, and once the relevant response is generated, converts it back from text to speech and parses it back to the user. In effect, they are used either as a complement or as an alternative to traditional IVR in the Contact Centre space. Voice bots respond to how human agents would respond to queries, and not only determine what a customer wants but also guides them to an effective resolution.
IGT is involved in the deployment of voicebot at the contact centre of a leading global online travel agency and a large hospitality group. With the help of voicebot deployment IGT has helped its clients to improve its efficiency by achieving up to 35% containment of volumes within the BOT and improvement in CSAT by 15% and NPS by 25%.
In conclusion, while there are multiple approaches to implementing conversational automation within an enterprise, the decision of which type of conversational automation should be made depends on factors like the business problem statement, customer engagement channel, breadth and depth of offering, and service level agreements in place.
Author: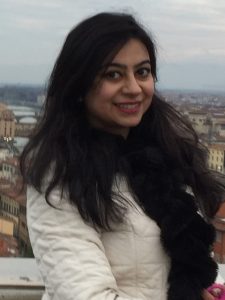 Ayushi Jain is a Module Lead in RPA at IGT Solutions. She has 8.5 years of experience in the IT industry and has rich work experience in the Travel and HealthCare domains. Ayushi has obtained various certifications in UiPath and Automation Anywhere. She loves to travel and explore the untouched beauty of nature and enjoys reading fiction in her free time.