Companies these days understand that digital transformation is not just about adding new technology, but also about helping their resources continuously generate value via deep customer insights and rapid learning cycles. Companies also realize that in this increasingly digital world, the speed at which digital skillsets evolve, it is hard for organizations to hire technical talent.
With growing demand, organizations realize it is important for them to enable their business users to build micro automation for their day-to-day work. Any such business user who builds automation with minimal or no coding experience to support their own business work is called a citizen developer.
According to a recent Gartner report, 61% of corporates already have or are planning to have initiatives for citizen development. By 2024, it is expected that low-code application development will be responsible for 65% of all application development activity.
Gartner defined a citizen developer as "employees who create application capabilities for consumption by themselves or others, using tools that are not actively forbidden by IT or business units." A citizen developer hence is not a dedicated role in and of itself. They report to a business unit or function other than IT, and the development activity is not their primary work role.
Citizen development initiatives can bring multiple benefits for a company, such as:
IT-business collaboration: As business users can build basic productivity automation solutions, it will reduce the IT backlog, allowing IT to focus on complex legacy migration activities to modernize infrastructure or build native mobile apps to create an engaging customer experience. This collaboration also allows business users to get involved early on in the application development process, to help IT by providing valuable domain expertise and business requirements.
Improve customer experience: Business teams automating their own back-office processes will improve their ability to deal with customer requests and improve customer experience in the end.
Reduce risk: With an IT-approved LCNC tool, any business team can build multiple automation solutions, under the IT team's supervision, allowing IT to maintain visibility and control into the entire application landscape of the company and the data it produces.
Productivity Gain: Empowering employees with the right tools can allow them to streamline their internal processes and make their operations smoother since employees are the most motivated to solve their operational problems and understand their business processes better than anyone else.
Scaling Automation with Citizen Developers​
While IT-enabled technical teams are needed for enterprise automation, empowering business users to develop their own automation could help sustainably scale the automation within a company. Citizen developers are a creative force that generally comes under two categories.
Basic users, who can build automation for their selves on their desktop related to their day-to-day tasks.
Advance users, who can build automation for themselves or for the team or company, which can later get validated and standardized by a professional developer.
Since employing a full contingent of developers can be a cost-intensive approach, broadening the scope of automation to citizen developers carefully chosen for their interest and skill with low code development, with an added layer of technical validation by fully trained developers can help reduce costs.
Before rolling out the citizen development initiative, decision-makers need to consider two factors: Value and Risk. To make such an initiative a success, the team should enable staff with in-depth knowledge of business processes by providing them training and mentorship. They should establish clear governance and boundaries, set goals, make best practices, and track and manage outcomes. Finally, they should review processes for ongoing support, maintain and avail reusable assets, and leverage and document automation ideas.
Author:
Brij Moha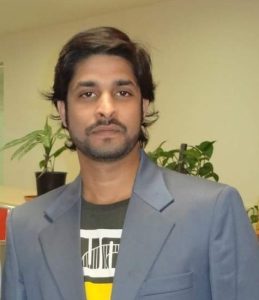 n Sharma is a Senior Technical Architect at IGT Solutions' Intelligent Automation and Analytics Practice. With a specialized experience of 15 years in Digital Transformation Consulting across Travel, Hospitality, and Retail domains, Brij has worked extensively on the front edge of process and conversational automation technologies, designing and delivering innovative back and front office automation solutions.