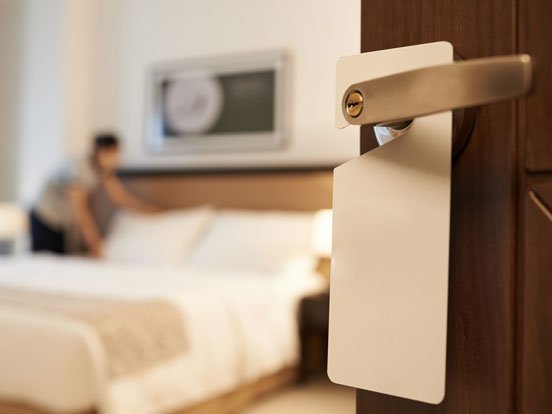 Download
IGT content management services helped a leading hotel technology company manage data gathering, loading, verifiying and publish on various tools and applications like GDSs, Salesforce etc. Time taken to create new property data reduced by around 83%.
About the Client
The client is a leading cloud-based solutions provider for hotels around the globe. The client offers hotels world-class reservation solutions, business intelligence products and comprehensive media and marketing solutions to help hotels grow their businesses.
The Solution:
IGT provided content management services across 4 LOBs to the client. The solution included pre-loading work like data gathering, data loading and verification, data testing on process need basis and data publishing on various tools and applications like GDSs, sales tools like salesforce, ad management tools, OTAs and hotel websites. IGT provides the following services to the client:
Property Management: implementing new properties on GDS and web as requested and updating any changes in the existing information of properties
Media Functions: uploading hotel details for the purpose of advertisement on various GDS's and capturing the same in order to send it to the client to get a glimpse of the advertisement
Sales Support: backend support to the sales team, SEO reports, booking analysis reports, assisting with creation of new bids, updating existing bids, generating property and market analysis reports
Property Audits : preparation of reports which provide historical electronic booking data from the Global Distribution Systems (GDS), including information on business sources, rates and length-of-stay patterns, for both individual subscriber properties and their local competitive sets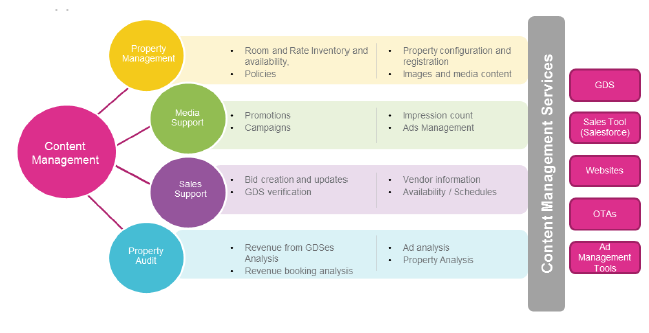 Success Enablers:
To adhere to quality standards and to manage the properties of such high magnitude, IGT followed a rigorous approach for managing the process. The methodology included:-
Six Sigma Quality Approach: Green Belt Six Sigma approach led to 40% error reduction with almost 0 errors in revenue impacting areas
Cross training and cross utilization of resources to provide cost effective data loading solutions
80+ trained resources on multiple GDSs
Risk Mitigation approach: IGT created a framework based risk mitigation approach offering 99% accurate data loading. IGT has redefined data loading process by identifying critical points of failure and appropriate quality control techniques are used to reduce any errors.