Travelling is the ultimate wonder drug for Humans. Numerous studies & scientists link the DRD4 genome in human DNA, to our longstanding desire to travel. Justin Garcia, a biologist from Indiana University's Kinsey Institute told Travel + Leisure that our biological history can be related to the modern-day travel wanderlust.  Billions of humans are wired to travel, feeling it as an intuitive, exciting, adventurous experience, & directly related to the desire for risk- taking. Having told my father since I was a child, that I was born to be a traveling nomad, I can relate to it.
Travel is such a part of being a human, that an entire Travel & Hospitality industry emerged during the last few centuries.  In the 1400s, the English & French legislation required hotels and inns to keep guest registries. In 1758, Cox & Kings became one of the first travel companies. In 1891, American Express introduced the Traveler's Cheque. 1914 saw the world's first scheduled passenger airline service. In 1946, Avis became the first car rental company.  In 1943, the invention of computer led to American Airlines launching the first automated booking system in 1952. 'Rapid technological advancements brought continuous automation & innovation. The mid 90's saw Lonely Planet and Microsoft's Expedia as one of the first online travel agencies. The early 2000s brought tech companies like Facebook, Google (Maps) and Twitter, which encouraged people to search for and share their travel experiences. And with approximately 45.5% of the population owning a smartphone in 2019, the travel industry acceleration continued.
Travel is on the mind.  Technology is at our fingertips.  Work from anywhere is real.  Humans have become digital traveling nomads. 
But travel still involves a significant amount of 'touch' – one of the five basic human senses also ingrained in our DNA. And the pandemic spurred a 'don't touch' environment that rocked the Travel & Hospitality industry to its core, leaving billions of travel – hungry digital nomads discontented.
Enter 'Touchless Travel Experiences' a much needed evolution in the Travel & Hospitality industry.
Skift Research (in partnership with McKinsey) mentioned in Sept '20, "We see signs of latent demand for travel. Customers are interested in and willing to travel again when they are allowed to do so, even before a vaccine is available at scale."  Latent demand is described as a consumer want that's unable to be satisfied due to a lack of information or awareness about a product or service.
Human's insatiable desire to travel has not changed at all. But for the travel DNA itch to be scratched, the industry must tackle the real and perceived obstacles of the 'don't touch' environment in travel that exists today.
Innovating and rapidly deploying Touchless Travel Experiences in our digital world, will be a core contributor to restoring travel confidence with ease.
Think of your own travel experiences and note the number of 'touches'.  Ticketing, check-in, luggage, kiosks, paper itineraries, health records, passports, currency, credit cards, rental cars, luggage carts, doors & handles, menus, remote controls, thermostats, in-person service/luggage/concierge/server hosts & attendants, etc. There are many obstacles in a totally touchless experience.
But at the same time, these obstacles are opportunities to reinvent, reimagine, transform, and improve, resulting in the creation of Touchless Travel Experiences (TTE).
Now, let's envision TTE. Digital/Virtual attendants/hosts/concierge, digital ticketing & check-in, RFID luggage tags, digital biometrics/identity/passports, digital currency, keyless entry, digital menus/controls/thermostats, artificial intelligence, V/R – all of these converging to restore travel confidence and ease for the digital traveling nomad.
TTE don't necessarily change the what of travel (although some will), but rather the how.  And these did actually start a few years ago itself. For example, remote reservation desks, call centers & websites with digital booking, ticketing are touchless and have existed for decades, with smartphone adoption bringing the advancement of digital apps, digital pay, keyless entry, biometrics and more.
But recent events have given a wake-up call to the Travel & Hospitality industry on the need to accelerate its adoption. The industry must dig deeper into the various applications and use cases, which may require shifts in resources, tools, technology & infrastructure accordingly.  It's important to also note that not all touchless travel experiences are solved with technology. For example, (a favorite) foot operated or hands free door openers.  Simple, yet genius! The key is to imagine each physical (touch) aspect of the customer journey, then exploring non-physical (touchless) alternatives. Once you've journey mapped in the context of touch/touchless, brands can then define innovations & transformations within various people processes, tools and technology, to reach your desired TTE outcomes.
Many use cases of touchless travel experiences already exist and are further being announced. The clear winners in the Travel & Hospitality industry will be brands which have articulated the touchless customer journey and deployed TTE solutions that restore travel confidence.
As organizations, governments and societies wonder whether complete TTE is possible, the Travel & Hospitality industry may want to seek external wisdom such as from Estonia, one of the world's most advanced digital economy. Toomas Hendrik Ilves, the former President of Estonia (2006 – 2016), made a great contribution during his tenure by setting the stage for development of the most digitally advanced (and touchless) nation in the world with a model of digital governance, e-services, e-voting, e-banking, e-healthcare, e-identification, e-ticketing, e-signatures, e-transport, and much more. It also became the first paperless government in the world. Estonia is a treasure trove of touchless use cases.
Other use case examples of 'partial' touchless travel experiences include:
Keyless entry:  In 2010, IHG was the first to provide keyless entry for properties, with Hilton & Starwood (2015), accelerating industry adoption.  CLEAR & other Trusted Traveler Programs like Global Entry, TSA Pre, Nexus, Sentri, & Fast have been introducing touchless travel enhancements, such as the use of an individual's unique biometrics.
Touch-free travel: On March 17th, 2021 American Airlines ('AA') announced Revolutionary touch-free travel experiences to begin in Dallas-Fort Worth International Airport. Julie Rath, AA's VP Customer Experience & Reservations states, "While fewer customers have traveled over the last year, our team used their time to go into overdrive developing, testing and implementing new ways to give customers more confidence and comfort when they travel. We're ready to welcome customers back onboard with thoughtful, touchless technology that puts more control in their hands and makes their journeys more comfortable." AA Touchless solutions include mobile health passports, a mobile app to chat or speak with a virtual assistant, touchless bag drop, touchless technology for Admirals club entry, digital QR codes for streaming content & viewing/ordering food, and so on.
If there's ever a time to plant the tree of Touchless Travel Experiences by reimagining a touchless travel customer journey, fully immersing yourself in the shoes of the traveling digital nomad, it is now.  As the old saying goes 'the best time to plant a tree was 10 years ago. The second best time to plant a tree is today'.
Source: Colorwhistle, Oberlo, Mckinsey, Interestingengineering.com
Author :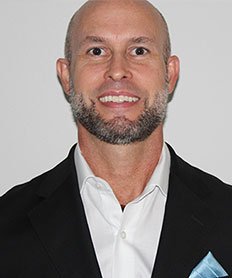 Jeffrey Guymon has 27 years of experience in the CX industry, having designed, built, architected & managed 100+ call center/CX/BPO service engagements, as well as having run a BPO as President & COO for 8 years. Designing and managing the right ecosystem of people, process, & technology to reach desired CX outcomes is one of his many passions. Jeff resides in the Dallas Fort Worth area.