While airlines, hotels, cruises and other travel and tourism based sectors are keen on the return of passenger volume, they are aware that much of it will not be the same. Every day a new update comes up on the irrevocable changes that the COVID-19 pandemic will bring to travel and tourism. Many are optimistic and realistic about the shift in mindset that the coronavirus has brought in, like focusing on local travel or sustainable tourism, visiting less crowded destinations and exploring hidden gems; overall, it has definitely given us the time to re-think the way we travel or take any decision for that matter.
Contactless travel – The new normal
 Once borders reopen and air travel resumes, new health safety protocols and systems will be put in place. But even with strict cleaning and social distancing systems, there will still be touching of surfaces and exchange of travel documents which represent a significant risk of infection, both for the staff and the traveler. Travel involves many aspects such as stays, local sightseeing, etc., we will now have to carefully plan our trips keeping in mind the smallest of details.
Let's take a look at some of the changes that COVID-19 will bring to different parts of the travel and tourism sectors.  
Cabs/Public transport –
It is quite evident that our country's existing public transport infrastructure does not meet the social distancing rules of today. Some countries with similar problems have already started to develop alternate commuting systems. To reduce the load on its bus systems, the city of Bogota has converted 100 kms of street area into cycle lanes. Mexico City and Budapest are also following this route. In India, taxis at the Kerala's Cochin International Airport will now have a fiber – glass partition between the driver and the passengers. The passengers will be provided sanitizers before the journey and only two people will be allowed to sit at the rear. Furthermore, payments will only be made online as per the district administration's suggestion.
Airport-
One of the most crowded places after tourist hotspots, there will be a major shift in the way airports function post COVID-19. The general travel departure process at any airport involves the following steps:
Arrival 1-3 hours prior to the flight departure
Check – ins at airport counters/ self-serve kiosks, baggage etc
Security and immigration queue depending on the type of travel
Duty free shopping/Lounge areas/Food courts etc available to stroll or purchase
Boarding of the flight
The above process involves a lot of human intervention and increases the risk of spreading the virus very easily. Also, the short time between airport arrival and flight departure gives authorities very little time to conduct any thorough thermal checks or disinfections. Therefore, avoiding or rather reducing queues is of utmost importance. For this, check-in protocols will have to drastically change. For example, one can request a check-in from home up to 12 hours prior to the flight. What this can result in is; airline can access complete travel history of the passenger including physical locations visited over the past few days, if the passenger has visited a high risk area he will be asked to drop his baggage, get himself checked-in and visit the medical check-up facility kiosks set up at the airport. Once the passenger reaches the kiosk, he will have to wait in an isolation room until his test results arrive. If medically fit, the passenger will be given immigration/travel clearance, and taken to the boarding gate through a non-intrusive security scanner. This procedure will reduce crowds and queues at the airport and allow the authorities ample time to take necessary measures. The Delhi airport has come up with a plan that requires minimum contact between passengers. Trolleys will now be passed through a disinfection tunnel for sanitization. Seating arrangements will be made in lieu with social distancing protocols. Floor marking of passenger areas has already been done and managers will be appointed to ensure six feet distance is maintained. All baggage will go through ultraviolet disinfection tunnels pre and post travel.
As a practice, extensive use of PPEs might become a common sight at common points because more and more customers will now want to be doubly sure of the cleaning process undertaken by flights. So far, aircrafts landed and arrived to a gate, turned around in an hour or so for the next destination with very minimal cleaning in between, however, this will have to change and might bring in the use of new technology. Technology that automatically sprays disinfectants and cleans the aircraft thoroughly. Additionally, there would probably be less free food or no food or in-flight purchase services at all. In fact if there is one thing airlines might give out are sanitary wipes to clean your seat. The seating capacity could also change, airlines are eliminating the middle seat and some are limiting it to 50%, which practically could not work in the long run. As per India's civil aviation minister, Hardeep Puri, "Keeping the middle seat vacant has not been an option for any airline in the world. Airlines already operate on very thin margins & if you keep 1/3rd of aircraft empty many of them will choose not to fly. This might be counterproductive. We would need to take other precautions." While there are many speculations about flights being more expensive or passengers be asked to pay for the middle seat, but only time will tell, maybe neither will happen and pricing will be based on supply and demand. Flight pricing may just be future forward as opposed to making up for lost time.
Hotel –
Many hotels have already announced new cleaning protocols to show that they take hygiene seriously. Some hotels are even testing electrostatic sprayers to disinfect guest areas and common touch points, while some are looking into multiple use of robots as points of contact who also manage room service, luggage and sanitization of areas to avoid any risk of infection. The major change that would come about would be the digital involvement and the reduction of human contact, this could result in a design change of the entrances in hotels too. Along with this, automated entries and one card identification systems might become the new normal.
Cruises
Since the outbreak, cruises have been shown as floating disease carrying spaces which people want to stay away from. Even with the negative publicity, bookings for cruises have increase by 40% for 2021 as per Business Insider. According to another poll by LA Times, 75% of the respondents said they plan to continue booking a cruise at the same cost before the virus broke out. Although cruises have taken a hit financially and might face a lot of challenges post the COVID-19 era, there is still a loyal fan base that wants to travel once this situation is over. It is a silver lining for the cruise industry. Most customers are also choosing to redeem cruise credits as opposed to refunds, which shows that customers have not given up on cruising yet. While this is good news, enhanced health care measures will have be put into place such as robots that regularly sanitize the ship or the need for hospital-level standards of medical assistance might become a mandate. Passengers will have to show extensive documents that prove they are fit to travel especially for the elderly, not to mention addition of stringent boarding processes with health screenings. This could also bring about a disruption in dining and onboard activities like card tables and seating systems; who knows, maybe this could end the buffet system too?
The post COVID-19 era will bring about many things that were probably long due, like safe and efficient travel process with the use of technologies like artificial intelligence. This will result in the end of long queues, maybe an increase in local travel, even inter-generational travel now that we're spending more time with family. Digital health passports that will be universal in nature might be introduced so that passengers are not surprised or annoyed by different set of rules in different countries. More dependence will be emphasized on digital concierges, bio-metric identification, offline airport check-ins etc. Some drastic measures will be taken and many of us will not like it, but we will be left with no choice. With no vaccine at this point, we will all have to make some tough personal decisions. One good thing that this has resulted in is that Mother Nature is taking a breath and it has made us question the vision of growth without sustainability. When it is deemed safe to travel again, we will adapt to the new normal like we are doing in our own way every day, a little patience today will go a long way for the sake of travel.
Sources:
https://www.businessinsider.in/business/news/cruise-ship-bookings-for-2021-are-already-on-the-rise-despite-multiple-covid-19-outbreaks/articleshow/75110595.cms
https://www.latimes.com/business/story/2020-04-09/despite-covid-19-pandemic-cruise-fans-are-booking-trips-for-next-year
Author :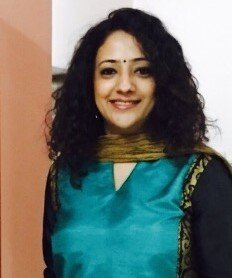 Gurmeet Oberoi is a researcher and writer of change tactics and technologies in travel and other verticals, she frequently posts across the digital ecosystem. With 9-yrs of experience in communications and marketing, Gurmeet has a passion for travel and reading among other things. She can be reached at gurmeet.oberoi@igtsolutions.azurewebsites.net