The covid pandemic has devastated the entire world and impacted the normal way of work & life. Most of the industries have been impacted also due to the lockdowns imposed by Governments across the globe. The tourism industry is one of the most affected industries due to this. The sectors such as tourism, hospitality, transportation, events etc. are all integrated and have been at the receiving end of the covid impositions for last two years. This begs the question; can technology help revive this sector while ensuring COVID protocols are being met?
Dynamic Data collaboration among stakeholders: One of the steps is the collaboration of various relevant stakeholders where data can be fused to bring about a collective result. Needless to say, data privacy would be of utmost importance and compliances such as GDPR would be kept in mind. Let's look at the types of data that can be useful:
Guidelines and procedures received from the Government and Public Authorities from the Tourism boards
Trends in travel especially during particular events, destinations, popular dates etc. from OTAs
Booking trends from location sites
Traveler home countries, stopover, pre and post landing patterns from Airlines
Local transport booking and commuting trends by cab aggregators and local authorities
All of the above can be shared with a data framework to process and create various dashboards and reports. These dashboards, reports and analysis will be used for objective decision-making basis data analysis within the broader guidelines of authorities ensuring utmost safety for the travelers as well as residents. This data should be updated regularly with a high refresh rate to present the most up-to-date status.
Customer journey mapping ensuring privacy concerns: The customer journey mapping must be carefully planned, monitored, optimized and analyzed. All travelers and other customers should be mapped with their persona and not with their real PII (personally identifiable information). The personal categorization along with travel, location, and other information will be very helpful in identifying hotspots from crowd possibilities and any probability of danger in the spread of COVID. This real-time information will help in taking steps to control the situation before it is too late. What needs to be noted is:
Immediately spotting the trend of a crowd gathering and stopping the further intake of new tourists in any areas that can accommodate large amounts of people
Diverting medical support and emergency staff to the crowded area
Sharing advisories to tourism boards, transport bodies and airlines to not book passengers to specific locations
Developing an SOP that ensures agility, speed balance and refining basis the pandemic's ongoing impact: Rationalized Standard Operating Procedures and guidelines must be prepared and continuously fine-tuned as per the need of the hour, ensuring the ecosystem is following the compliance and adhering to the guidelines of the Government. These guidelines are applicable for other elements of the entire system and not only for tourists. A few examples:
Creation of guidelines and a monitoring framework for hotels and properties for social distancing, hygiene, quarantine, and contact tracing
A procedure for restaurants, and eateries that covers aspects such as seating plans, dining, take-away, food sample testing, thermal screening of staff, regular disinfection of commonly used places etc.
Gathering feedback from the ground on vaccinations, infection rates, crowd hotspots, peak traffic slots etc.
Creation of guidelines for cab operators for ensuring traveler's and their own safety as well as overall customer experience
Setting up of a central communication network and command center that guides the entire system on information distribution in case of an untoward event
Recommendation to stakeholders: This entire framework should be supported by all the stakeholders. Additionally, the CIO's of the different segments of the ecosystem should:
Create a strategy and develop a framework to receive various types of data from different sources which can be processed with specific rules to generate customized reports
Create a standard operating procedure and processes to formulate the decision support system
Create, monitor, and continuously optimize the communication strategy to ensure sensitive information is only available and accessible to the right stakeholders
Enable the optimization in the model basis new sets of information available from various stakeholders, thereby ensuring wider participation from ecosystem partners and managing risks
Ensure utmost integrity and develop credibility in the system by imbibing transparency on data and decision systems
Conclusion
A quick abstract of the key tenets of the proposed framework:
Collaboration with stakeholders including government authorities to ensure guidelines are met and adaptive data & information is exchanged with relevant parties on the areas of compliance, travelers, tourists, local residents, traffic, and guidelines. Establish levers in the system to ensure changes in the guidelines are reflected quickly.
Create and monitor the customer journey mapping for travelers and other participants of the ecosystem. This should include data from booking, boarding, transportation, events, and places. This footprint and footfall data is going to help plan, monitor and control the people density at specified locations in order to assess and avert any untoward situation owing to more people than allowed due to guidelines and compliances
Create the tourism dashboard and portals for tourist interactions, and facilities for validation, quarantine, dining, traffic, information bureau, emergency services such as hospitalization. The location data enabled dashboard is helpful in managing these objectives. The entire system has to ensure the privacy concerns of the people are duly addressed while ensuring great customer experience as well as safety of the tourists as well as other parties involved in the ecosystem.
Author:
Yatender has 20+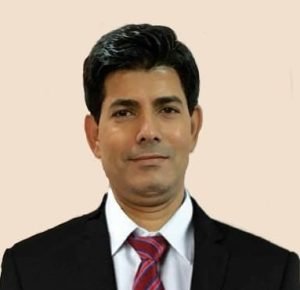 years of experience in software test engineering. As the head of Testing Practice at IGT Solutions, Yatender is actively involved in innovations related to test engineering covering new tools, technologies, and solutions, and enabling IGT's clients to achieve faster time to market quality improvement, and optimization of developer efforts in overall SDLC. A result-oriented leader, proficient in delivering high customer value and achieving excellence in service delivery management with proven skills in consulting and managing large and complex test programs. When away from work, he enjoys reading on a variety of topics and spending time with kids.