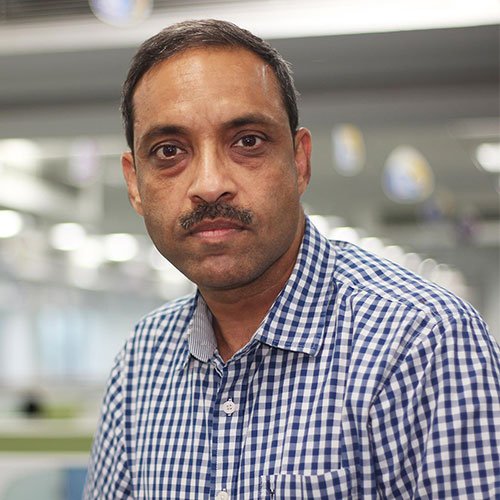 ---
Rahul Sinha
Chief People Officer
---
---
Rahul leads IGT's Human Resources function and is responsible for the entire gamut of people-oriented processes. He plays a strategic role in transforming IGT Solutions (IGT) into one of India's fastest growing IT-BPO companies. Rahul has been conceptualizing and implementing world class HR practices in recruitment, operations, employee relations and organization development at IGT for the past 15 years.
Under his support and guidance, IGT has received a number of coveted awards and recognitions including being ranked in the 'Top 25 Best Workplaces in India" for eight consecutive years i.e. 2008, 2009, 2010, 2011, 2012, 2013, 2014, 2015 by Great Place to Work Institute, India. IGT also ranked in the list of "Exciting Emerging Companies to Work For" by NASSCOM. It was also under his leadership that IGT became a PCMM Level 3 certified organization. In 2015, IGT additionally also received the honour of being recognized as the 5th best company in "Supporting Women To Remain at Work – 2015" and 3rd among the "Best Companies in Large Organizations – 2015″ by Great Place to Work Institute, India. In 2016, IGT also was recognized among the 'Top 25 Best Workplaces in Asia' by Great Place to Work Institute, Asia.
Rahul started his career with the Indian Army and holds a degree in social work. With over 25 years of experience in organizations like Bechtel & Enron, Bharti Airtel and Mphasis, Rahul's strength lies in his hands-on experience in all facets of people management.