In today's digital era, every company must bring high-quality applications to market at an increasingly competitive pace. While companies have adopted agile and DevOps methodologies to pursue this goal, many have significantly underinvested in test data. It has emerged as a constraint in the race to innovate.
Gartner's report states, "Improper test data management is a common constraint to DevOps success as it reduces efficiency and increases security risks. Application leaders responsible for enabling bimodal enterprises with DevOps should automate the production of safe, comprehensive test data".
Delphix states, "The TDM (Test Data Management) market has shifted to a new set of strategies, largely driven by an increased focus on application uptime, faster time-to-market, and lower costs. TDM is rapidly maturing alongside other IT initiatives such as DevOps and cloud."
Once viewed as a back-office function, test data management (TDM) is a critical business enabler for enterprise agility, security, and cost efficiency. As the volume of application development projects increases, many large IT organizations recognize the opportunity to gain economies of scale by consolidating TDM functions into a single group or department. It will enable them to use innovative tools to create test data and operate much more efficiently than siloed, decentralized, and unstructured TDM teams.
As increasing centralization has begun to yield significant efficiency gains, the scope of TDM has since expanded to include sub-setting and synthetic data generation and, most recently, to manipulate production data.
Test Data management
Test data management (TDM) refers to creating non-production data sets that reliably mimic an organization's actual data so that systems and application developers can perform rigorous and valid systems tests. It is the process of planning, designing, storing, and managing software quality-testing processes and methodologies. It allows the software quality and testing team to control the data, files, rules, and policies produced during the entire software-testing life cycle. Test data management is also known as software test data management.
The necessity of TDM in an organization in the current digital transformation age
The testing industry is looking for ways to optimize testing efforts and costs. Test Data Management is a potential area of improvement. Testing completeness and coverage depends mainly on the test data. Data analysis and masking are the main bottlenecks for today's data processing. Test data management supports the above processes mentioned for a variety of sources. As a powerful and flexible test data rules designer, it supports documenting and archiving capabilities.
Test data customized for specific test environment
We all know that for different stages of SDLC, we need different test environments specific to the testing stage and requirements, such as system testing, integration testing, and user acceptance testing. These test environments might be called Dev, Test, Staging, or UAT or named differently in different companies.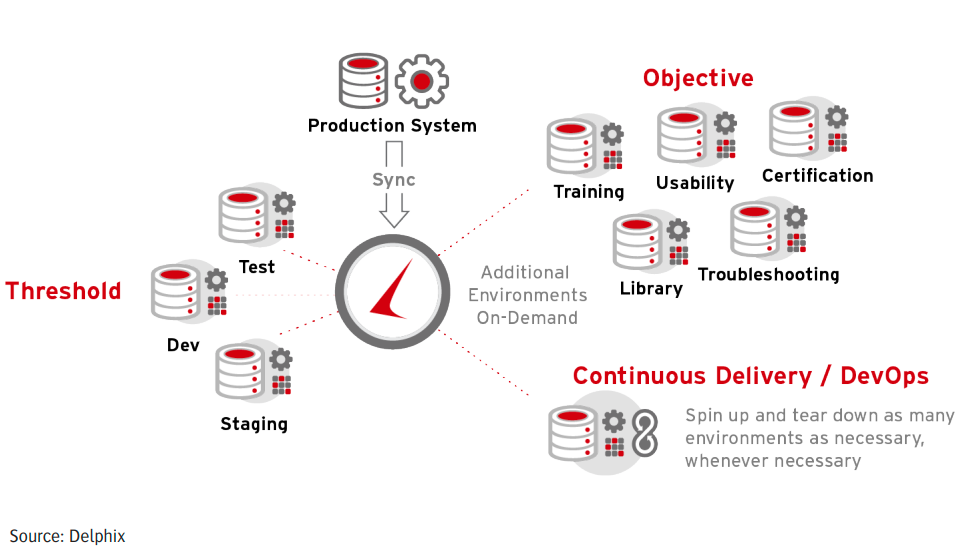 The environments are for testing, training, troubleshooting, and production. The test data requirements in these environments are different, and the organization's central test data management system should be able to support this customization.
Test data management helps organizations create quality software that performs reliably on deployment. It prevents bug fixes and rollbacks and makes software deployment more cost-efficient for the organization's compliance and security risks.
Value add from Test Data Management Systems
A few illustrated benefits of implementing TDM are mentioned below: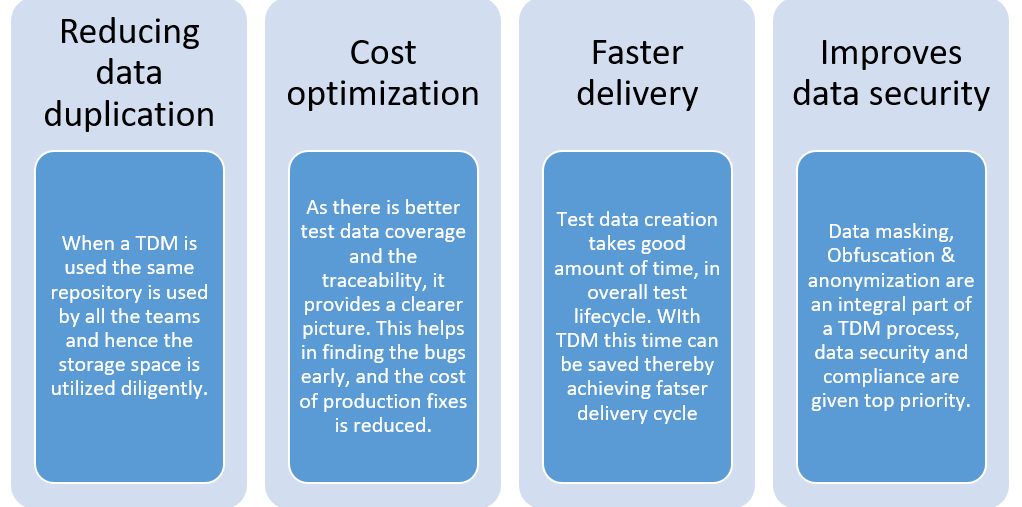 Challenges of Test Data Management Systems
On the one hand, there are benefits to implementing TDM, but it does come with its share of challenges. Most are cost, implementation delays, and ROI issues if not used with due thought.
These challenges are resolved with proper analysis, planning, and long-term ROI assessments.
Key features to look upon while choosing any TDM tool
When you have decided to implement TDM in your organization, due diligence is needed to analyze the TDM tools qualifying on several criteria. A balanced approach is to be taken, providing weightage to various points as mentioned below: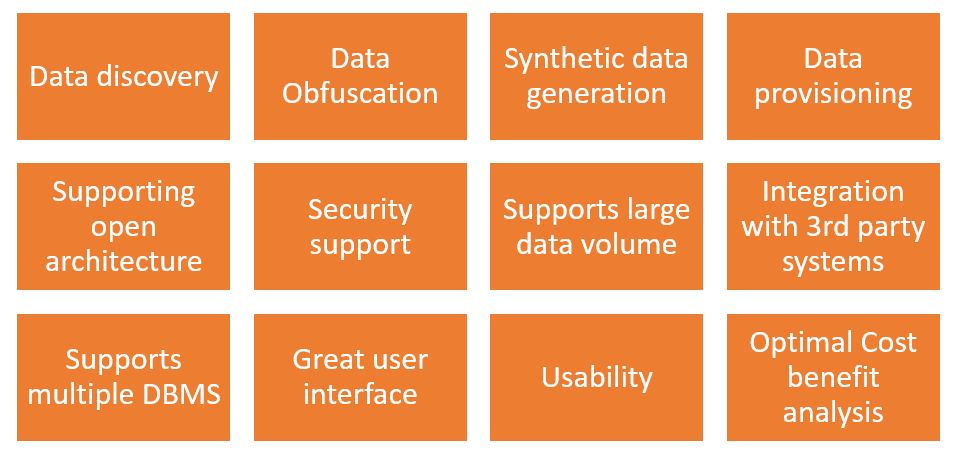 How can IGT Solutions help you?
With IGT's expertise in implementing the TDM engine supporting multiple licensed and open-source platforms, you can get high-quality, reliable, accurate, and compliant test data that can turn the tables for better and faster project delivery. IGT's expertise in Agile, DevOps, Cloud, and experience in implementing AI/ML using TDM will help you in a digitally driven economy to deliver high-quality applications at a competitive pace.
With its technological expertise and process champions, IGT Solutions is well-placed to implement methodologies and achieve a faster delivery cycle, cost optimization, and excellent customer experience.
Author: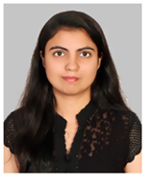 Megha Dhimole has 5+ years of experience in ETL Data warehousing and data analytics testing. As a Senior Software Engineer at IGT Solutions, Megha is a proactive, self-motivated, and result-oriented leader adept in monitoring and motivating the team to exemplary performance. Enabling IGT's clients to achieve faster time-to-business quality improvement and optimization of developer effort in the overall SDLC process. A versatile and a quick learner, an enthusiast willing to take initiatives. During her non-working hours, she enjoys traveling across new places and exploring the music of various regions and cultures.