What is Hyperautomation?
Gartner has defined Hyperautomation as "a business-driven, disciplined approach that organizations use to rapidly identify, vet, and automate as many business and IT processes as possible." They had identified it as one of this decade's top strategic technology trends. They predicted that the Hyperautomation software market niche would reach almost $600 Billion US by 2022 and continue to grow.
The definition above fails to clarify how Hyperautomation expands on regular process automation that has dominated IT budgets since 2015. In the IT landscape of most businesses today, multiple small pockets of automation cater to specific parts of their business and IT operations. However, this variation of automation across the value chain leads to mixed efficiencies across the organization. It limits the efficiencies the organization can draw cumulatively and impacts customer satisfaction and other soft metrics, especially since any end-to-end process may need to move through several pockets of manual and semi-automated tasks to complete.
Moving to a completely digital operational approach with the help of end-to-end intelligent automation can transform business conduct, allowing an organization to outperform its competition and take the business to new heights. Hyperautomation is an approach that proposes the right mix of technology and operational insights to improve efficiency and customer satisfaction while supporting business scalability by approaching the business processes with an end-to-end orchestration outlook in alignment with corporate goals to achieve transformation.
How does Hyperautomation build on regular automation?
Automation initiatives have traditionally been focused on specific problem statements, while Hyperautomation approaches processes from a bird's eye view. You can find a few parameters below to understand hyperautomation better.
Scope: While regular automation looks for automation of specific tasks without looking at upstream and downstream tasks, Hyperautomation focuses on the entire process across multiple teams and applications – the idea being to drive efficiencies across the value stream of any operation in the organization.
Technologies: Since the automation projects focus on specific tasks, the idea usually is to look at one automation tool that is the best fit. It not only limits the automation scope but also ensures that the automation candidates are selected basis of the capabilities of the chosen tool instead of looking at the processes first.
Solution Complexity: Automation tools have almost always been used as Band-Aids to fix or enhance specific tasks, and as such, limited to single tool solutions at an architecture level. The Hyperautomation solution approach allows the implementation of multiple technology tools to deliver as close to end-to-end automation as possible. It includes but is not limited to Process Automation, Case Management, Low code App Development, Artificial Intelligence (AI), Natural Language Processing (NLP), or Business Process Management (BPM).
Outcome: Automation projects all focus on driving efficiencies, but having a bird's eye view of the overall operation lends a level of smartness in addition to driving efficiencies within the operations.
How does IGT enhance Hyperautomation for their customers?
Hyperautomation engagements focus on bringing objective analysis of business operations to select the right set of intelligent automation technologies for the end-to-end transformation of processes. IGT not only brings the expertise in these technology suites – such as Intelligent Automation, Data Analytics, Machine Learning (ML), Artificial Intelligence (AI), Natural Language Processing (NLP) through Chatbots and Voicebots, email classification tools, Test automation, and OCR solutions. It also enables improved alignment with corporate goals by leveraging its deep domain knowledge, and business process expertise within the domains served. IGT has over two decades' worth of knowledge in running contact center operations for its customers in the Travel, Transportation, Hospitality, and Retail domains. IGT has experienced resources that bring Lean and Six Sigma knowledge to combine technology initiatives with operational transformation to drive efficiencies across human and automated segments of the processes in question. IGT's specific approach to focusing automation efforts in the right places by leveraging its insights into the business operational landscape allows for minimizing development time and maximizing application capabilities using low-code tools to compose applications from right-fit components.
Automation is an initiative to augment human potential, not an exercise targeting workforce reduction. The executive team must address the aspects below to ensure a successful automation journey. Below are some recommendations –
Strong Sponsorship – Automation needs an institutionalized Robotic Team led by a Sponsor, who initiates the idea of automation, underwrites resources, and protects progress into business adoption
Address Employee Apprehensions – Fear amongst employees that robots may eliminate the human workforce. Address employee sensitivity and cultural specifics, such as resistance to change.
Automation Ownership – Automation should be considered an operational asset, always run by business stakeholders with support from IT, subject matter experts, and process efficiency experts. Onboarding the IT function early in the Automation journey to build strong governance always helps.
Hyperautomation is a journey – Hyperautomation is not a time-bound project but as a journey that could have multiple phases. Automation is an ongoing continuum where an enterprise keeps discovering and implementing automation opportunities.
Enterprise-wide planning – While Automation projects typically start with a given business function, it is important to plan at an enterprise level so that scalability across business functions does not suffer any friction. In other words, enterprises must avoid a siloed automation approach.
Communication Management – Effective communication management and keeping all stakeholders, including all business teams informed, ensure success. It is at every level, as early as the planning stage, and for all critical milestones.
Conclusion
Hyperautomation is a powerful and transformative approach to automating business processes. By combining advanced technologies such as artificial intelligence, machine learning, and robotic process automation, hyperautomation enables organizations to streamline workflows, reduce costs, and improve efficiency. Hyperautomation also has the potential to drive innovation and help businesses stay competitive in today's rapidly evolving marketplace. However, it is important for organizations to approach it with a strategic mindset, focusing on identifying the right processes to automate and ensuring that automation is aligned with overall business objectives. With careful planning and execution, hyperautomation can deliver significant benefits and help organizations achieve their digital transformation goals.
Author: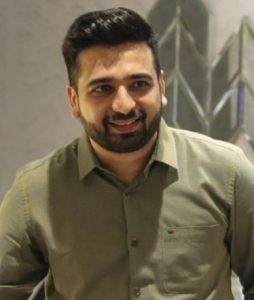 Manish Arora is Manager Consulting at IGT Solutions' Intelligent Automation and Conversational Bots Practice. He is an Automation expert with 14+ years of experience across Travel, Telecom, BFSI and Retail domain. With a strong background of Digital Transformation and Hyperautomation, Manish has extensively worked on elevating clients' experience by helping them at various stages in their Automation journey.