The reason why one game is more popular than the other is a mystery that anyone would like to solve. After all, each new addition to the gaming industry employs the same basics in building its foundation. How, then, does one fate differently than the other?
Sure, the milieu of the game, and its mechanics, are undeniably important. But several other factors contribute to players spending their time on one over others.
| | |
| --- | --- |
| | Gaming experiences go beyond hardware: Most loyal game fans will tell you that their encounter with gaming doesn't stop at playing the game. It spreads to sharing their progress with friends on social media, challenging new and old players on and off the playfield, making purchases seamlessly, publishing responses in gaming forums, and engaging with those who share their passion beyond nicknames. |
| | Collaborative gameplay is the best kind of gameplay: Traditionally games were invented to be enjoyed in groups. Reliving this culture in the virtual world, through in-lobby interactions and more, is what players want most. It leaves them with a bond and sense of community that runs more profound than the initial entertainment value of the game. |
| | Access to aid humanizes gaming journeys: While challenges are inherent for many gamers, even the best players wouldn't want to be stuck. Foresightful creators ensure that their game ecosystems are equipped with reliable MMO/Multiplayer Buddy models so that players can find the help they need in dedicated support staff members or inexperienced players who continually ace the race. |
| | Loyalty is a by-product of a seamless connection between a game and its player: It is essential to let customers know that their extended presence is appreciated. Warming up to players and constantly reassuring them that you are lucky to have them is non-negotiable. If you don't make them feel valued, someone else will. |
| | Well-deserved rewards turn the flicker of motivation into a flame: Taping into the player's needs is critical. Creating a reward program offering them tangible benefits goes a long way for gaming studios and adds to their game's popularity. |
| | High spenders are respectfully first in the queue, always: The satisfaction of a customer is a direct benefactor of their expectations, regardless of their ticket size. Rewarding loyalty by providing extra value for the time, effort, and money they put in retains players for the long haul. |
| | Listening to player experience can kickstart a positive feedback loop: Acting seeking and paying attention to the feedback provided by players alongside implementing improvements suggested by them shows that you value their opinions and are committed to creating a better gaming experience for them. |
| | Engaging with players on social media can lead to better recall: Interacting and facilitating discussions/activities with the gaming community helps foster a sense of belonging and camaraderie. This even the non-gamers to become familiar with the brand. |
| | Competitive tournaments spark more interest: Organizing friendly competitions and ranking systems adds extra fun to the game, gratifying players with an additional adrenaline high. It, in turn, enhances a 'player's investment in the game. |
| | Players who feel safe are likely to spend more time with the game: Clear and enforceable rules, responsive content moderation, and appropriate reporting systems are vital in maintaining a trustworthy and safe gaming community. Keeping cheating, hacking, and abusive behaviors in check is essential. |
| | A good gaming environment starts from within: Empowered staff members create a positive experience for all players. Comprehensive training, clear guidelines, and an accessible support system alongside well-incentivized performance modules motivate the internal teams to sport a united front for the brand. |
In conclusion, player retention is a crucial aspect of the gaming industry, and a trusted player support service provider plays a vital role in ensuring the satisfaction and loyalty of players. By offering comprehensive and responsive support, these service providers help create a positive gaming experience for player engagement and ensure they are invested in the game. By leveraging the services of a player support service provider, game developers can significantly enhance player retention, cultivate player loyalty, and ultimately thrive in the highly competitive gaming market.
Author: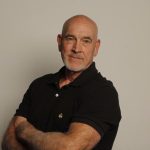 John Novak is Director of Sales and Customer Success Americas, a veteran in the BPO space with more than 45 years of experience working with global clients in multiple verticals, including, Travel, e-commerce, disruptive tech, and Gaming. John is a significant contributor to the support success of numerous Fortune 500 companies across the globe and now leads the growth in the Gaming vertical. In his spare time, John focuses on his training as a bodybuilder and is interested in cultural history.