The global gaming market continues to grow at a healthy pace. As per a report from Fortunebusinessinsights.com, " The global game market s projected to grow from USD 229.16 billion in 2021 to USD 545.98 billion at a CAGR of 13.20% during the 2021-2028 period."
PWC, a big four professional services firm, projects in PwC's Global Entertainment and Media Outlook 2022-26 report about the growth of the global industry and expects it to be worth $321 billion by 2026.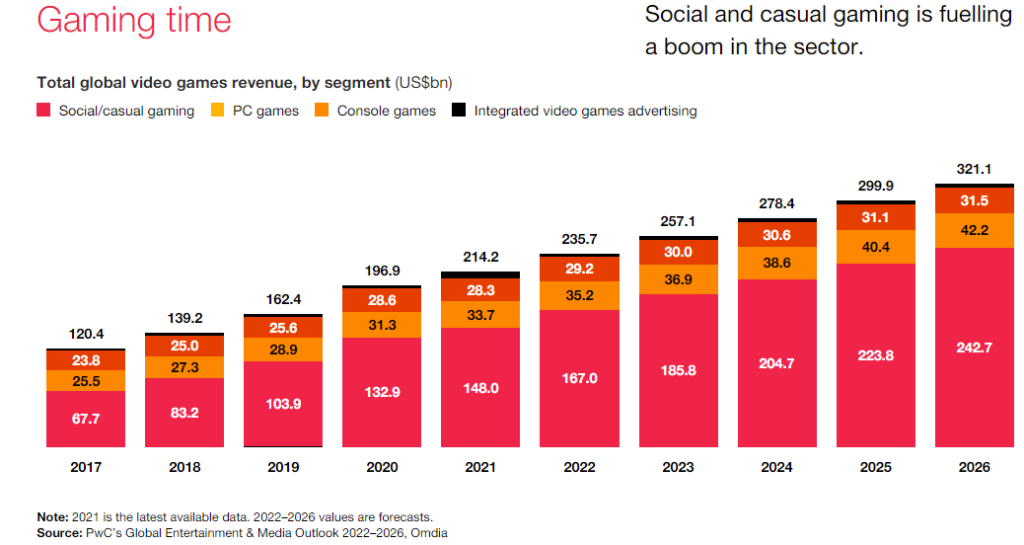 The user base of gaming industry has crossed 2 billion, as evident from the Statista report.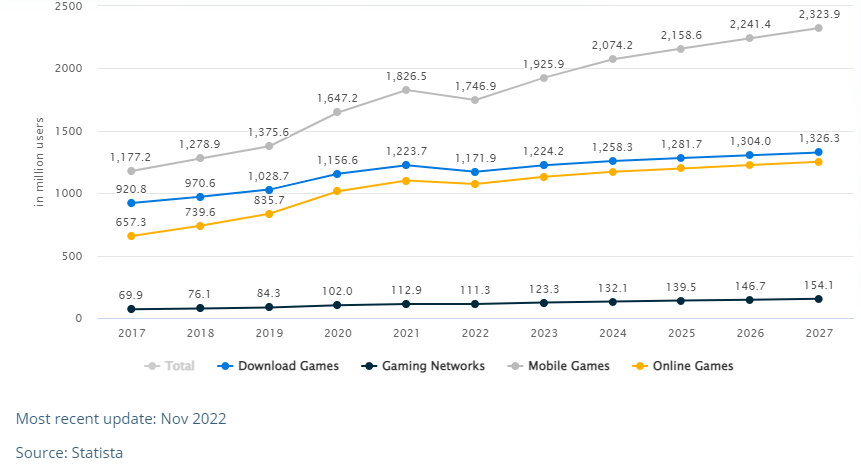 These statistics highlight the importance of a seamless gaming experience, properly functioning, and highly interactive games. This large customer base and highly competitive game development market leave a margin for errors, which can be detrimental to the game's success.
Having such a high stake from large user base and business interests of higher ARPU (average revenue per user), deploying less than optimal testing can seriously impact players' experience, putting even more pressure on studios.
Designing and performing the right game-testing strategy is critical for becoming an industry market leader.
Complexities and challenges of game testing
Gaming is a highly competitive landscape and is influenced by multiple variables such as devices, platforms, flow, etc., which makes game testing even more challenging; few common challenges of game testing are: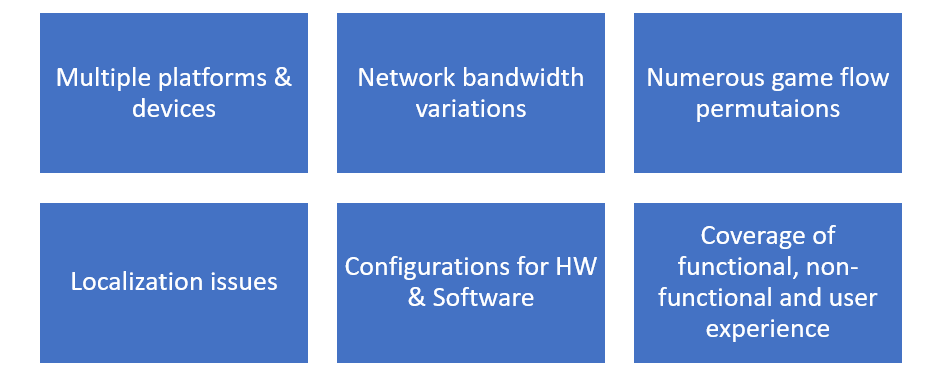 IGT Solutions Gaming testing center of excellence
IGT Solutions gaming TCOE has frameworks built on people, processes, and tools to support your game testing needs. Our teams have in-depth expertise in gaming eco-system across platforms spread across desktop, mobile devices, and cloud environments. IP-driven in-built assets and accelerators by IGT Solutions will provide your game development process the much-needed partner to resolve issues on game functionality, performance, security, and compliance with required guidelines and certifications.
Our team is experienced and looks forward to bringing unique gaming experiences to gaming organizations and helping our clients achieve a faster go-to-market, cost optimization, and higher ARPU.
Author:
Yatender has 20+ y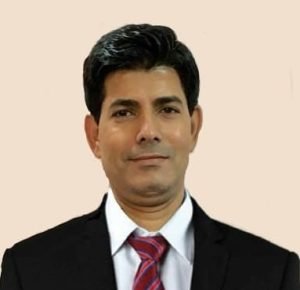 ears of experience in software test engineering. As the head of Testing Practice at IGT Solutions, Yatender is actively involved in innovations related to test engineering covering new tools, technologies, and solutions, and enabling IGT's clients to achieve faster time to market quality improvement, and optimization of developer efforts in overall SDLC. A result-oriented leader, proficient in delivering high customer value and achieving excellence in service delivery management with proven skills in consulting and managing large and complex test programs. When away from work, he enjoys reading on a variety of topics and spending time with kids.