The gaming industry experienced a massive uptrend in demand and usage in the last decade. Several analysts predict the sector's phenomenal growth and attribute the transition as it's one of the best pastimes as it's available on phones, computers, and consoles connected to a TV. Hence, many people of all ages are interested in gaming as entertainment. Even though the gaming industry thrives, only a few companies focus on providing quality customer support. Many gaming companies must provide customer support, mainly for fixing bugs, releasing updates, and other technical, gaming, or payment-related queries.
By providing customer service, gaming companies can gain customer loyalty by obtaining real-time feedback on the gaming experience and resolving customers' concerns, which can be related to payment, technical issues, etc. It improves the user experience of the customers and also enhances brand loyalty. It will prove beneficial to the gaming company in the long run.
How can customer service improve the gaming experience?
The following are the main reasons that show superior customer service equals improved gaming experience.
Better customer segmentation: Gamers come from a variety of different backgrounds, and they are also from different age groups. So, they will have different expectations of the games. Some prefer casual arcade games, while others like intensive FPS (First Person Shooter) or RPG (Role Playing Games). The expectations are always different in the type of games played. With superior customer support, real-time feedback analysis, and fixing bugs and issues before most players play, it will be easy. It improves the end-user experience.
Multi-channel support for customers: With superior customer service, many real-time options to contact customer care are possible. It is only possible as the customer support industry has been consistently evolving. Many modes are available to reach customer services, such as Interactive chat, IVR, AI Chatbots, social media, and email.
Possible to produce feedback-based products: With superior customer service and feedback, it is easy to obtain and track what the players are looking for and identify the strong demand for gaming purchases, such as skins, customization of characters in the game, etc. Since it will be possible to track live requests using feedback, producing products based on customer feedback is easy.
Better player connect: Through superior customer support, it is possible to connect and understand the player's needs and have a human touch in resolving the concerns. Connecting with players through customer support creates emotional assurance and increases their confidence. It leaves a lasting impression on brand loyalty as they will feel if any issues arise, then there is superior customer support who will take care of it. For example, many players' saved data may get lost due to technical issues. If they contact the customer support team, they can retrieve the players' account data.
Conclusion
Superior customer support creates brand trust and increases brand loyalty by tracking and working on the feedback received from the customers. Since customers will be well aware that customer support will be there in case of an issue, and with consistently resolved experience through customer support, they will have a lasting feeling of trust which will also increase brand loyalty. Therefore, superior customer support is the need of the hour in gaining industry.
Author: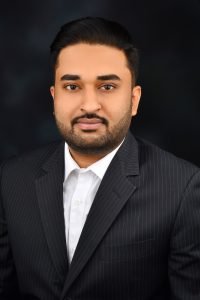 Harshavardhan is an experienced customer service executive with over seven years of experience resolving complex customer queries. He is passionate about building strong customer relationships, driving brand loyalty, and increasing customer engagement. He has a keen interest in gaming and aspects of the gaming industry. 
References:
https://www.iopex.com/blogs/gaming-customer-support-services-do-we-really-need-it/#:~:text=Benefits%20of%20customer%20support%20in%20the%20gaming%20industry%3A&text= By%20providing%20the%20appropriate%20customer,to%20improve%20player's%20lifetime%20value
https://newmediaservices.com.au/customer-service-in-gaming-industry-importance-and-challenges