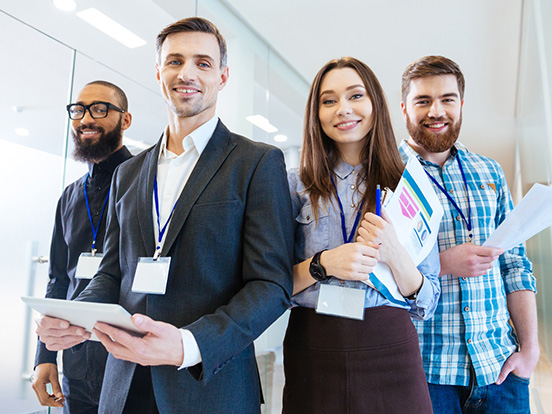 Download
The client wanted to expand its service offerings by leveraging new technology that enhances the quality of service being offered without increasing its headcount. IGT formulated a unique staffing solution with measures at every touchpoint covering recruitment, selection, and the placement process.
About the Client
The client is one of the world's leading provider of global information and telecommunications solutions to the air transport industry. It offers services to over 550 air transport industry members and more than 3,200 customers, supporting them globally in over 200 countries and territories.
Business Challenge
The client's existing framework was fragile and required enormous maintenance for every release of a test script. The test case optimization process was not in place, and the existing test bank, although vast, was mostly not aligned with the current development. It was challenging to scale up and cover additional applications in automation testing.
Business Need
Smart IT and Telecom applications are transforming the air transport industry across the globe. The client was looking to improve the maintainability, reusability and scalability of existing test scripts.
Existing scripts were not covering entire application workflows.
Scripts needed to update on each release, requiring a lot of manual efforts.
 Each new change made many scripts obsolete without any automated tracker.
Flaky test scripts made automation testing slow with low coverage, leading to defect leakage.
Solution
The client partnered with IGT Solutions for its requirement to reduce the maintenance efforts for existing test scripts. IGT leveraged its extensive domain knowledge & technical expertise and provided a customized automation framework that helped reduce maintenance efforts by 30%. It mitigated any potential error in the application and enabled the client to test more codes, with high accuracy.
Test Case Optimization
• Created a continuous test optimization framework
• Designed processes for test optimization encompassing end-to-end cycle
• Provided feedback loop from various phases back into test bank
• Continuous analysis and fine tuning of the entire test framework
• Reduced manual efforts and achieved saving in 30% efforts
Automation Testing
• Optimized various interfaces of framework
• Re-calibrated test coverage for decision coverage & workflow coverage
• Optimized execution cycle and achieved faster run per build
• Feedback looped back into the product team
• Achieved CI /CD pipeline including testing phase
Value Adds
Defect leakage dropped to <2%
30% efforts saving in maintenance efforts 
Reusable Scripts across multiple iterations of system deployment
Achieved On-demand Testing
IGT TCOE Support
2Pre-built accelerators on test tools and processes
Test consultancy from expert and experience QE consultants
Intelligent Automation framework with modular architecture
Tools & Technologies
HP ALM, JIRA, SELENIUM, MICRO FOCUS, IGT ACCELERATORS