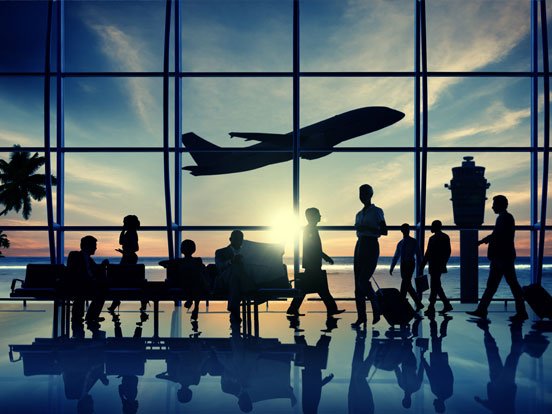 Download
IGT enabled integration of all airline core systems to manage direct operating costs via successful implementation of SAP based system for a leading African Airline.
About the Client
The client is a leading airline based out of Africa. Client is one of the fastest-growing companies in the industry and serves a network of 80 passenger destinations.
Requirements:
The client was looking for a robust solution to integrate all core airline systems and develop business systems using SAP solutions
Business Need
In line with the airline's vision 2025, the airline aims to be "the most competitive and leading aviation group by providing safe, market driven and customer focused passenger & cargo transport, aviation training, flight catering, MRO and ground services
To realize its goal, airline has embarked on a Master Systems Integration (MSI) project based on the SAP ERP suite of products
Challenges:
Integration & Data Consistency Issue – The existing system had complex heterogeneous IT system in place, which was creating delays and errors in financial processes and reporting.
The client also required an effective high-performing unified business and IT infrastructure to drive the transformation of its operations which is currently divided into several SBUs.
As part of the Airline's strategic IT Plan, ET needed to renew its application landscape for MRO.
To revamp vital core business processes, integrating back-office with front-office functions to improve the airline's overall services and provide timely and cost-effective services
IGT Solution
Business requirement gathering, gap analysis – To validate the blueprint, identify gaps and final Blueprint produced as per the client's final requirement.
Implementation of the SAP ERP and MSI Service
Implementation of the SAP Portal and business intelligence solution.
To integrate other systems such as the Passenger and Cargo Revenue accounting system, Passenger Management system, Frequent Flyer system, Crew Management System, MRO, Flight Operations system, Bank, IATA Clearing house, Medical system, Attendance System and Learning Management System to provide a seamless access to all business information.
Custom development of modules for Direct Operating Cost (DOC) and Route Profitability calculation
Operating Process:
The solution was proposed to be delivered in 4 phases.
SAP ERP Implementation: Integration of Non SAP Systems
Portal Development & Delivery
DW/BI for Non SAP
DW/BI for SAP
Benefits
5% Increase in operating efficiency with integration of all airline systems
2% Increase in revenue with real time route management & network profitability calculation leading to business insights
99% Accuracy of Estimated Costs with Direct Operating Cost module
0.5% saving of total procurement cost with integration of all systems
Transformed Performance Management/Balanced Scorecard
Development of cash concentrations by currency type in line with receivables and payables using cash position using custom modules
Repository of more than 450 business scenarios enabling shorter time to market