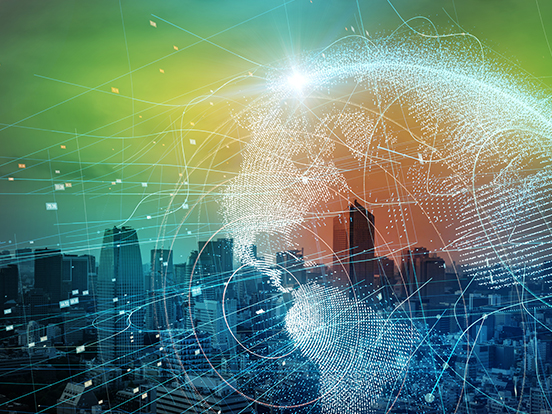 Download
The client's existing system through which the air travel bookings of their onboard crew members was being done, was costing them a high amount annually.
IGT supported the client by modernizing their data platform into a fully-automated process that not only resulted in optimized costs towards the air travel bookings but also improved data quality and performance.
Business Need
The cruise line identified the need to build a new data platform to overcome the existing system's challenges. It was looking for a platform to take advantage of airfare fluctuations and save millions of dollars in air travel bookings. The new platform should:
easily integrate with the internal pricing and booking management tools to perform re-bookings in real-time to near real-time.
process PNRs retrieved from current GDS on a real-time basis.
have the capability of real-time re-pricing of air ticket for cheaper rates and routes.
mark priority messages for "at sea" cruise liner and transmit them within an SLA time of 1 minute.
have scalable architecture extendable to other brands and GDS systems as the business continue to grow.
able to generate revenue reports for business, detailing the re-pricing changes.
secure all PII (Personal Identifiable Information) fields to adhere to GDPR guidelines.
Client
The client is a leading international cruise line group in the world. It owns one of the largest fleet of vessels in the industry and carries millions of passengers annually. The group organizes several cruises in the luxury segment from various destinations around the world.
Business Challenges
The client incurs high cost annually towards air travel bookings of their onboard crew members, generally done in advance. It could not take advantage of airfare fluctuations since the in-use data platform didn't allow viewing of airfares in real-time and make re-bookings at a cheaper rate. The existing system had following limitations:
It didn't provide any insights from the existing air booking data and associated airfare fluctuations.
The data architecture was complex and not scalable.
A need to ensure data privacy and GDPR compliance was identified.
Solution
IGT Solutions partnered with the client for its requirement for modernization of their existing platform & reporting requirements. With our techno-functional experts, IGT Solutions implemented the following solution as the best fit of the challenge faced:
Scalable, geo-segregated, high availability AWS architecture
Real-time highly parallel PNR processing engine
Near real-time emergency notification system for message broadcast to ships
Real-time on-the-go and at-rest encryption and security of data-keeping adhering to GDPR compliance.
Benefits
Significant savings made from the re-pricing alone.
Throughput of 5000 PNRs processed every hour on average.
Scalable cloud infrastructure which is future-ready.
Fully-automated process leading to improved data quality and performance.
Near real-time insights and reports for the business.