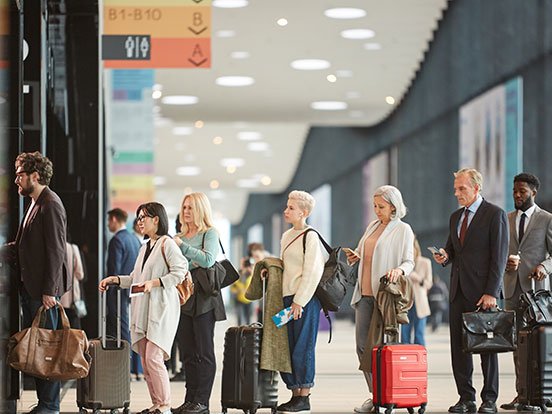 Download
IGT Solutions queue management services provided 100% accuracy
and TAT to manage the time critical queues for the client.
About the Client
Our client is one of the top airlines in US and world's largest airline in terms of no of destinations. With more than 90,000 dedicated employees located worldwide and having the most comprehensive global route network in the industry, our client is committed to deliver excellent customer service and an enhanced travel experience to its passengers.
Solution Areas
IGT provided queue management services to the client on the global distribution system. The various types of queues managed were:
Schedule Changes
Irregular Operations
Employee Travel Desk
Loyalty Management related work types
Building Charter Flights
Managing work force for airline employees to various
special projects
How IGT Managed Queues
IGT followed rigorous approach to provide 100% accuracy and TAT to manage the time critical queues for the client. The solution included:
Vigorous approach was followed to improve UPH (units per hour) through coaching and agents efficiency gain was achieved. Also, agents were cross-skilled on various work types, shortcuts and concepts from other work that helped resolve difficult scenarios, and resulted in increase in UPH.)
Assisted the airline with several special projects to enhance customer experience and to help fixing technology glitches
Managed 15 different work types, 98% agents were crossskilled to better handle different work types during times of higher volumes
Developed internal knowledge management tool to ensure updates are communicated effectively on the floor
Business Need
Due to ad-hoc planned changes, automation failures, etc., our client needed to process various time critical queues with 100% accuracy
Benefits
14.6 M USD saved in revenue retention through ticketing and special service fee collection from last year alone
12% Efficiency gains through automation tools like Ticket reissue and Exchange tool (TREAT)
68% reduction in "no action
required queues by providing field
intelligence