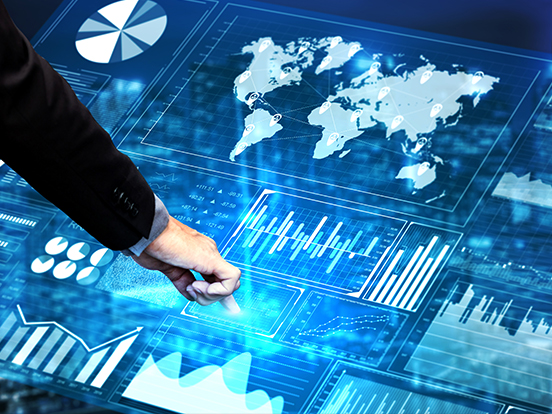 Download
The client wanted in-depth analysis of revenue goal that are set for the sales team with the ability to track current revenue trends and likelihood of achieving the target, IGT provided a holistic picture of the revenue performance and sales and developed a dashboards tailored to the needs of the business to uncover the areas of improvement to achieve goals.
Business Need
Analyze Revenue Goals: Business required in-depth analysis of revenue goals that are set for the sales team
Tracking Trend & Forecasting Revenue: Ability to track current revenue trends and likelihood of achieving the targets that need to be analyzed throughout the year
Avoid Manual Errors: Replace existing error prone (manual excel based) revenue reporting with automated & accurate dashboards with intuitive visuals
Corporate Hierarchy Based views: Sales Revenue insights needed to be analyzed based on hierarchies at Director, Sales Manager, Property Owner levels
Sales Target Distribution & Tracking: Conversion of Long term sales targets at monthly level for accurate tracking & optimal distribution amongst sales team
Benefits
Direct consumption of sales goals into dashboards from variety of sources for 100 + Sales Executives
10 Dashboards with complete understanding of goals and achievements performance of a Sales Owner
Hierarchical and holistic views of revenue performance vis a vis goals
Compare & understand revenue from multiple segments, profiles, owners, resort & market codes
Comparative sales manager performance analysis to director of sales and CXOs

Client
The client is a leading chain of luxury hotels based out of China with luxury properties in 10 major cities.
Problem Statement
The client was lacking holistic view on Sales Revenues & goal performance due to data silos; existing process was error prone with lot of manual intervention. The downstream layers were unable to identify new sales opportunities to boost the revenue.
IGT's Approach/Solutions
Underlying the fundamental objective of sales revenue performance measurement and optimization, IGT came up with a consultative solution approach which includes:
Gathering requirements from end-users and suggest best possible stories and BI dashboard wireframes to uncover true business insights
Understand current data stores, data structure & relationships to deduce its utility for fulfillment of business requirements
Consulted on the best possible automated manner to capture goals instead of current manuals excel based data captures
Developed precision crafted dashboard targeting sales revenue performance optimization tailored to the needs of business to uncover the areas of improvement for achieving sales revenue goals
Providing a holistic picture of the revenue performance of properties as well as performance of sales executives to senior leadership
Dashboard to provide centralized view of overall sales revenue goals & achievements

Key Insights
With our insights, customer can visualize multiple KPI trends with flexibility to choose from important KPIs like RevPAR, RevPOR, ADR/ARR, Occupancy Percentage, No. of Bookings, No. of Nights
Targeted Vs actual sales comparison for various travel agents & companies across multiple market codes & account types
YTD & MTD achievements of sales executives in local and global accounts
Top over performers & underperformers with various filter options like sales rep code, market code, resort code, account code & account name