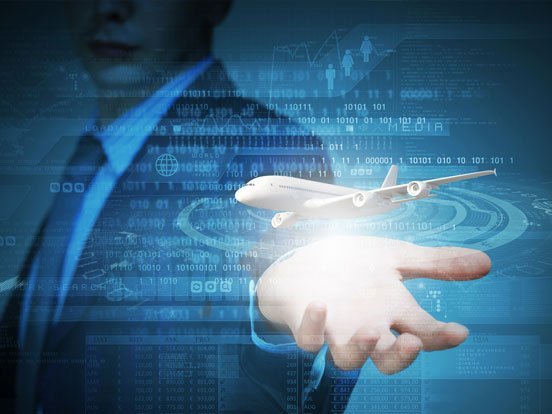 Download
---
Frequent changes to fares due to new routes and code sharing agreements led to many fare filing errors for the client, a low-cost airline based in Saudi Arabia. IGT delivered a comprehensive fare filing solution that standardized the process completely.
Business Need
TThe client required to publish and update accurate fares on various channels to remain competitive, since inaccurate fares showing this channels was impacting the revenues.
Also, there was no provision for Private/ Negotiated fares for corporate customers, which was also affecting the revenue growth.
Value Adds
Complete knowledge of filing fares under various Categories like 25/31/33 and 35.
In-depth understanding of filing YQ surcharges.
Expertise in automating the process of re-issuance of tickets.
Benefits
More than One Million fare filing contracts loaded with over 99% accuracy
20% improvement in turnaround time for all promotional campaigns through customized templates
100% correct fares on GDS for attracting and maintaining customer base
Increased revenue through publishing of Private/Negotiated Fares (Category 35)
Client
The client is a domestic and international low-cost airline with a fleet of 30 aircrafts, operating more than 1200 weekly flight to 35 destinations.
Challenges
The client already had a tool to update and publish the fares, but was not able to accurately channel the fares on various platforms. Inaccurate fares were reflected on GDS. In addition, there were multiple other rules that needed to be incorporated such as:
Addition of new routes and code sharing agreements
Frequently changing competitor fares across multiple channels Lack of experience & knowledge in fare and rule interpretation was impacting their revenues as well as reputation.
No value added or cost-effective practices followed
Solution Offered
IGT delivered a comprehensive fare filing solution to the client by restructuring and standardizing the client's existing fare filing system. IGT incorporated the following methodology to enrich the process:
Specialized Workforce: To provide fare filing services, IGT brought together a team of trained professionals, experienced in fare and rule interpretation using ATPCO. The team also had expertise on various rule categories defined by ATPCO such as CAT 25/ 31/ 33/ 35.
Complete Re-engineering: The airline had so far been filing only public fares under Category 25. Using our vast knowledge & expertise, we helped them set rules & policies for filing Private or Negotiated fares under Category 35 to enable them to offer competitive prices in comparison with the other airline offerings.
Automation: We began with setting in place the process workflow for both new and amendment contracts and a problem resolution matrix for achieving 100% accuracy in minimum time. The workflows were automated to increase the efficiency of the agents working on the systems and interviewed candidates who would be the best fit.
Strict internal evaluation at the pre-screening level by a qualified panel helped in choosing quality candidates best fit for the respective positions across multiple geographies. The entire process was carried out adhering to agreed timelines and SLAs. A shortlisting ratio of 1:2 and a joining ratio of 9:10 was maintained. IGT closed 25 positions within the first 3 months of empanelment, placed 80 resources in 15 months and became the fastest vendor to reach 200+ placements in just 2+ years of empanelment. Currently, we have 360 resources with an offshore to an onsite ratio of 70:30.