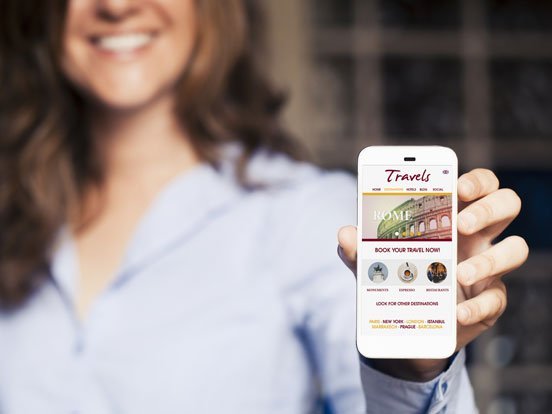 Download
IGT ensured USD 1.1 million of potential revenue savings due to real time monitoring and immediate action on booking failures via Microsoft Dynamics CRM for a Turkey based OTA.
Client A leading
OTA based out of Turkey.
Project
MS Dynamics CRM Implementation
About the Client
Client is a leading Online travel agency based out of Istanbul, Turkey. Client provides hotel reservation services in both B2B and B2C segments to individual and group travelers across the globe. Client has direct agreements with the hotels and partnerships with the major hotel providers. This combined with their strong purchasing power puts them in the position to negotiate feasible rates for their customers.
Business Need
Integrated platform for providing one single view of the customer and managing hotel reservations.
Improve efficiencies of the overall system by defining business process workflows and automating end to end back office operations to provide greater control
A reporting mechanism to provide real time insights about the business effectiveness
Challenges:
Disparate Systems
Lack of a single integrated platform which can be used by Sales, Marketing, Customer service & Back office department for managing day to day hotel reservation requests and related operations
Lack of automation in the existing system and process inefficiencies because of lot of manual interventions . No business process workflows were defined
No integration with email system making it difficult to track all the emails
Business Intelligence
Lack of reports and dashboards in place to gauge the health of the business in real time
User Management
Managing complex business users scenarios
Solution Overview
The IGT team was involved in suggesting appropriate solution based on business needs and was instrumental in gathering requirements, design, development, implementation and maintenance of the system. The overview of the solution is as follows:
The project involved implementation of Sales, Marketing & Customer service module on Microsoft Dynamics CRM platform
Data migration from legacy Reservation database to MS CRM through SSIS packages
Integration of CRM with existing B2B & B2C websites for case management (amendments, cancellations, refunds etc.)
Integration of email marketing platform with MS Dynamics CRM for email campaigns
Integration of back office tool with CRM for efficient data flow
The solution is based on highly scalable architecture keeping in mind the growing and dynamic business needs.
Scope of Services:
The scope of the solution included :
Integration of B2B & B2C Websites with CRM
Implementation of Customer Service module on the websites
Account & contact management for maintaining customer profile
Customization of existing vanilla forms in Dynamics CRM
SLA management and escalation framework in case of SLA breach
Email management – email creation & distribution, email templates and automatic replies
Marketing list management – static & dynamic list
Customer segmentation based on the demographics & other relevant attributes
Campaign Management for managing offers & promotions
Lead management for generating & tracking leads
Solution Highlights
The proposed solutions provides following functionalities :
Creation of cases through the existing B2B & B2C websites
SLA Management for better tracking and improved customer service
Business Workflows definition for increased operational efficiency
Workflows management for providing greater automation in the business process
Create and execute marketing campaigns with the help of precise segmentation techniques
Approval mechanism in place to prevent unauthorized actions
Audit trail to ensure all risks are covered
Role based access to ensure data security
Reports and dashboards
Benefits
Enable 360 degree view of the customer by providing information in a single window
Better tracking & control over the operations process with 20% reduction in dropped service requests
Improve customer satisfaction due to immediate case acknowledgement to the customer and provision to check real time status
Advance reports & dashboards (5 dashboards & 25 reports)
Introduce SLA mechanism for the service requests logged by the customer
63% improvement in average time taken for case resolution
Better segmentation capability of target market leading to effective manpower utilization
USD 1.1 Million of potential revenue saving due to real time monitoring and immediate action on booking failures
1000 cases resolved using the CRM in the last 1 month
Improved clicks and opens for email campaigns
Greater visibility into the entire sales process with required approval mechanism
Built better data security due to roles based access control