---
Covid-19 Travel Docs Verification
Covid-19 Pre-Travel Document Verification and Validation
Covid-19 has brought a new set of challenges for the aviation industry. Operating costs have increased because of the additional health and safety protocols. Cost of manpower and technology for documents verification has become an incremental expense.
IGT helps in reducing operational cost by automating Pre-Travel COVID-19 health documents verification.
Automatically request, upload and check health documents off-airport ensuring a seamless travel experience for passengers.
IGT Offerings
IGT offers a solution which directly reduces the cost, makes the document verification process more efficient, and improves passenger experience.
IGT Solutions has partnered with SMOOSS for an end-to-end document verification portal to help shorten the wait time for flyers while reducing the strain for airline employees.
SMOOSS provides travel players with the technology to deliver personalized services to their customers, enhancing their experience while generating extra margin. SMOOSS latest product, SAFE, enables airlines to digitize off-airport verification of the health documents required for traveling.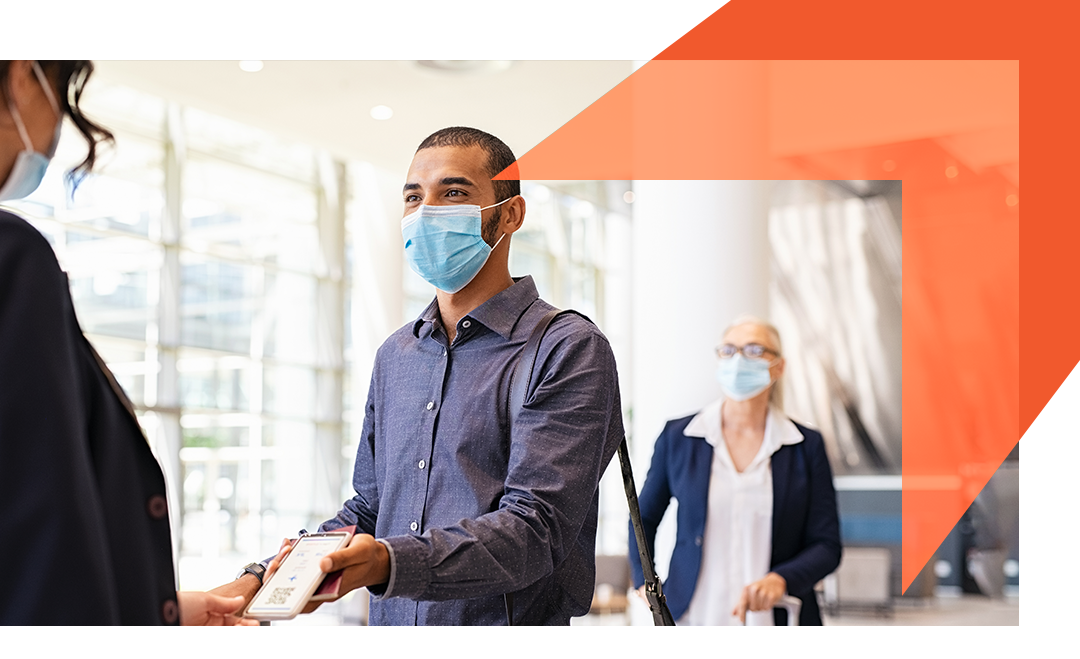 Manage all travel requirements; Tailor made solutions on how to connect and engage with passengers.
Contact passengers prior to departure; inform them about the documents required to travel that can be uploaded on the airline portal.
The health documents uploaded by the passenger gets validated by IGT, also, customers and airport agents are informed.
Customer receives a confirmation "OK to FLY" which is then updated on the boarding pass and the booking gets updated.
Verifying 600,00+ documents every month
IGT BPM Services And Solutions
IGT provides front office and back office BPM services through its Global Delivery Model from 15 locations worldwide and support in over 20 languages.
Languages Supported
English | Cantonese | Japanese | Mandarin | Korean | French | German | Arabic | Ukrainian | Spanish | Russian | Czech | Danish | Polish | Brazilian Portuguese | Dutch | Norwegian | Tagalog | Ind-Bahasa | Thai | Malay | Indian Regional | Nepali
Fill in your details below. Your information is safe with us.