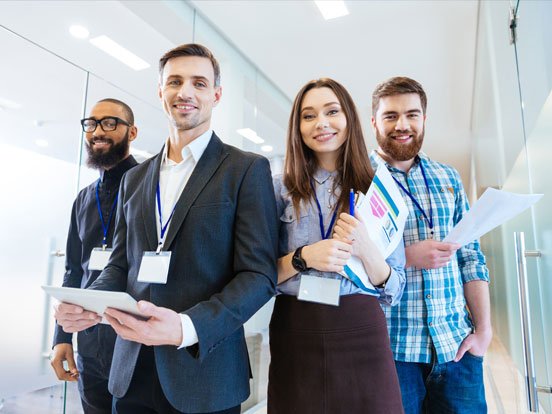 Download
Staff Augmentation Services
Client
The client is a multi-national information technology company providing IT and telecommunication services to the Air Transport industry. It currently operates in over 200 countries and territories, and its customers include Airlines, Airports, Air freight ( International freight forwarders, Travel and Distribution), Global Distribution Systems, Governments, Aerospace, Ground Handlers and Air Traffic Control.
Project
Techno-Domain Staff Augmentation Services
Business Need
Expansion: The client wanted to expand its service offerings by leveraging new technology that would enhance the quality of service being offered without any increase in its headcount.
Flexibility: They were looking "domain-capabilities driven strategy" through which urgent & niche skills manpower demands in IT projects could be fulfilled without any delays.
Cost Savings: Reduction in time, effort, and expense of recruiting, hiring, onboarding, and training employees was a critical parameter that had to be considered.
Quality: Domain–first candidates with knowledge and expertise in travel technology were needed to accomplish business objectives
Challenges:
Technical talent hired by client lacked the travel domain perspective
Vendors with little or no travel domain expertise and unable to understand the specific tasks
Hit-and-trial method of vendors resulted in time wastage and with minimal success
Quality of skilled candidates was a major challenge
Timelines were not being met
Poor-joining-to-offer-ratio with candidates backing out frequently
No value added or cost effective practices followed
Solution Offered
IGT formulated a unique staffing solution with measures at every touch point of recruitment, selection and placement process. A Fulfillment Engagement Manager was positioned on-site in a customer environment for effective communication and to better understand the business requirements. Secondly, a dedicated recruitment team of 15 resources of tenured technical and domain recruiters was deployed. The Fulfillment Engagement Manager updated this team of recruiters in detail about the business requirements of the client to help them locate the right talent. Furthermore, a strong network of channel partners was deployed to help source candidates globally and have access to most popular tools and portals. The recruiters, some with technical degrees reviewed resumes and interviewed candidates who would be the best fit.
Strict internal evaluation at the pre-screening level by a qualified panel helped in choosing quality candidates best fit for the respective positions across multiple geographies. The entire process was carried out adhering to agreed timelines and SLAs. A shortlisting ratio of 1:2 and a joining ratio of 9:10 was maintained. IGT closed 25 positions within the first 3 months of empanelment, placed 80 resources in 15 months and became the fastest vendor to reach 200+ placements in just 2+ years of empanelment. Currently we have 360 resources with an offshore to onsite ratio of 70:30.
Benefits
Consistently maintained 1:2 shortlisting ratio and 9:10 joining ratio
Offered support for tools & technologies like DW / BI- OBIEE, Shell Scripting, NAGIOS, PUPPET, Testing – QC, QTP, Expect JEE, SOA, .NET, C#, C++, Linux, MQ Series, RWD, CSS, HTML5, BOOTSTRAP
Healthy mix of sourcing from India and other geographies like Europe, America and APAC maintaining an offshore -to-onsite ratio of 70:30
Support to customer projects not only on Passenger Service area but other applications like Visa Information Services, Baggage Management, Airport Management and E-commerce
Provides global support with presence in countries like, UK, US, Sri Lanka, Oman, Denmark, Qatar, UAE, Australia, Thailand, Philippines and Ireland
100% SLA adherence for CV Submission & Shortlisting
Full support for aggressive ramp up
Value Adds
Expanded to being an offshore development partner catering to various software needs of the customer from its offshore development center at Gurgaon
Involved in all phases of SDLC for software development like analysis and architectural solutioning, end-to-end development and testing, deployment and post-production support, independent verification, application migration and user training services among others.