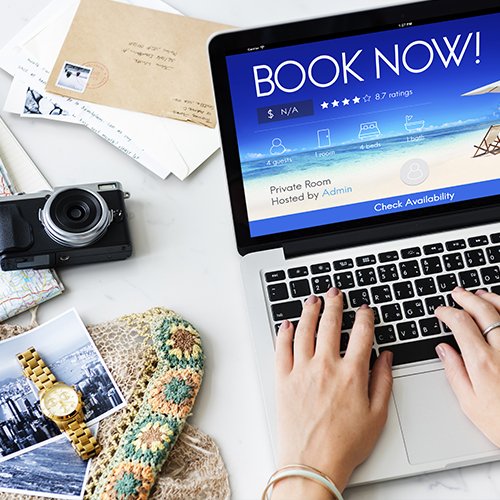 Download
Our India based OTA client required top notch customer service with travel domain experience and capability to ramp up operations scale. IGT ensured to process more than 125k cases per month and improved closure KPI's by 25%.
Business Need
Our client was exploring partners to bring in customer service and sales scale in cost optimized manner.
Benefits
Processing 70,000 transactions per month including Issuance, Exchanges, Refund, Cancellation, and Emails
Processing transactions with 99.98% accuracy
Client
Our client is an Indian online travel company founded in 2000. Headquartered in Gurugram, Haryana, the company provides online travel services including flight tickets, domestic and international holiday packages, hotel reservations, and rail and bus tickets.
Solution Areas
IGT provided contract management service including:
Pro-active Complaint Management
Ticketing Queues
Reservations Sales (Flight, Hotel & Bus)
Post sales support for Flights
Inquiries, Amendments, Cancellation & Refunds
Solution Approach
IGT provided large scale support across multiple work types to the client in a cost optimized and scalable manner. The solution includes:
Ticketing and Reservations Sales and Customer Service, Special Claim calling, Post Calling Customer Assistance, Hotels Domestic Post Sales, Hotels Bookings
Back Office – Issuance, Date Change, Cancellation, Schedule Change, Sales Audit
24x7 Quality Check operations for pre Issuance for Offline Bookings with 99.98% accuracy
OPM (Outlier Performance Management) to weed out non-performing agents
Tools deployed- GDS –Amadeus / CRM – Navision, Internet based booking engines, TDT (Transaction Disposition Tool), Right Now, Galileo, Amadeus, API, Various Airlines Portal, Engage - Genesys, CC Pulse (Dashboard to check agents logged in & RTA)