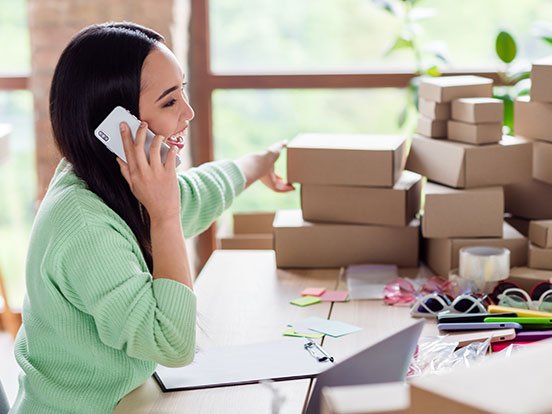 Download
IGT Solutions worked closely with the most prominent e-commerce player in Indonesia to optimize their front and back office operations. Our team cleared 100% backlogs across all LOBs within two months timeframe.
About the Client - An Indonesian technology company specializing in e-commerce with the most visited local e-commerce website in Indonesia attracting 25% of the total market share.
Business Challenges - The client was facing a massive operational crisis impacting their business and customer experience. It resulted in negative perceptions and feedback on their brand across social media channels.
The following reasons caused the negative sentiment:
Major backlog across all the channels
Backlog of more than 8000 claims
Struggle with meeting the KPI targets
Business Need - The organization needed urgent attention to stabilize its operations and focus on achieving the following:
Reduce backlog
Reduce TAT for the claims
Meet and exceed KPI targets
To drive these objectives, the bottlenecks were identified and worked towards eliminating the snags:
Skilled human capital: There was a need to restructure the current operations team with a focus on skills as per the process requirements with clear goals and objectives.
Elimination of data processing backlogs: The lack of SOP's, poor governance, and low productivity resulted in massive pendency of cases across all lines of businesses (LOBs). It was imperative to control the backlogs without adding further to the operational expenses and ensure smooth sales operations.
Stringent monitoring & reporting: It was crucial to establish a robust monitoring & reporting framework that can continuously assess SLA adherence and deliver the desired level of visibility to drive informed decisions.
Solution
IGT Solutions provided support across voice, email, chat, social media and back office in a cost-optimized and scalable manner with 90X growth in less than 18 months. The key solution tenets deployed for the client included:
Change in existing business SOP's
Agents were empowered through training and coaching resulting in reduced escalations. This also led to reduced escalations to team leaders.
Ticket lifecycle analysis was performed resulting in improved KPIs and lower escalations.
Extensive Analysis
Performed manpower utilization analysis resulting in a more efficient process. Resources were cross-trained across multiple LOBs to handle crisis situations.
The customer repeat study was undertaken for multiple channels to reduce volumes.
Regular interactions with the client's data analyst team and

IGT's WFM team for better forecasting and effective management. It also helped in better to improve planning and meet staffing requirements.
Skilled Operations Team
Set up an operations team focusing on skills as per the process requirements and driven by SOP's with clear goals and objectives. Resources were cross-trained across multiple LOBs to handle crisis situations.
Establishment of a dedicated desk to manage social media escalation, complex complaints and agent issues.
Automated Queue Management
Better Queue Management through dedicated queues for various work types and channels.
Non-essential traffic was automatically redirected to a separate queue to bring operational efficiencies.
Benefits
100% backlogs reduction across all LOBs within two months
Operational excellence with enhanced customer voice of customer
Improved TAT for claims from 3 months to 48 hours
100% SLA adherence since the inception of the project
Ad hoc support extended to other client departments along with existing process support
 Tools Partner